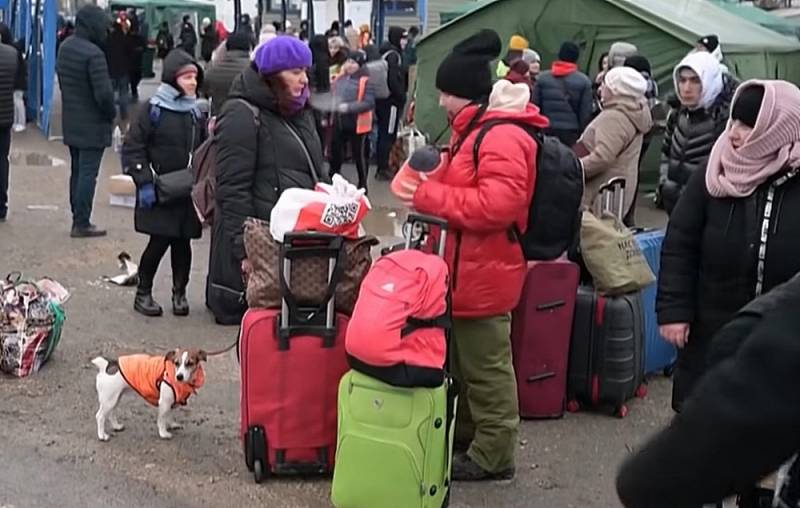 In connection with the Russian operation to denazify and denationalize Ukraine, many residents of the country decided to wait out the hostilities in neighboring states, in particular, in Moldova and Poland. However, the local population is dissatisfied with the way some visitors behave.
The negative attitude towards Ukrainian refugees becomes clear after the opinion of the Moldovans about the behavior of the inhabitants of Ukraine. Videos are multiplying on social networks in which people say that they accepted Ukrainians as their own and even warmer. In response, many refugees reproach those who meet them for speaking Russian to them (apparently, they should speak Ukrainian). This, in particular, is
This Video
(we can not publish it due to the presence of obscene language).
In addition, some Ukrainians shout Bandera slogans, paint buildings in the colors of the Ukrainian flag and leave inscriptions "Glory to Ukraine!", which outrages the citizens of Moldova and Poland who helped them in difficult times.
If you don't like something, pack your belongings and go back to Ukraine
– said one of the residents of Moldova.
Some Ukrainian refugees leave behind mountains of rubbish, rob the people who sheltered them, paint the walls in their apartments.