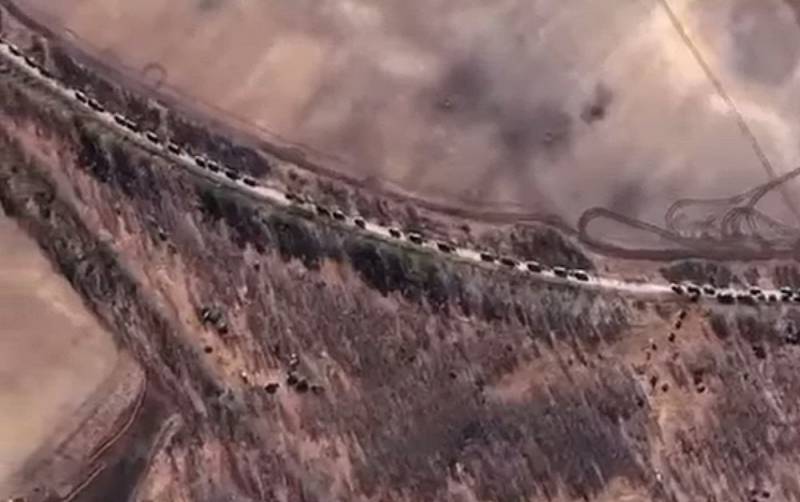 On Wednesday, March 2, the Maxar satellite recorded a huge column of Russian troops moving towards Kyiv. Its length was about 64 km. According to Western experts,
technique
goes from the territory of Belarus through the Chernobyl zone.
Judging by the published footage, most of the convoy are military trucks. This is understandable - the group of Russian troops conducting the operation to denazify Ukraine must be constantly supplied with both ammunition and food.
Earlier, the official representative of the Russian defense department, Igor Konashenkov, warned residents of the Ukrainian capital about the possibility of evacuation from the city along the Kyiv-Vasilkov highway. Konashenkov recalled that during the operation to demilitarize and denazify Ukraine, Russian troops strike only at the infrastructure of the Armed Forces of Ukraine, while civilians are not in danger. According to the Russian president, there is no question of the occupation of the country.
At the same time, the Ministry of Defense notes that the Ukrainian authorities are using the population as a "human shield", urging people to stay in their homes. The nationalists, on the other hand, are placing artillery and military equipment in the residential areas of Kyiv.
Meanwhile, according to former Ukrainian Prime Minister Mykola Azarov, Moscow is bringing order to Ukraine in order to prevent an attack on its territory using nuclear weapons and to avoid a Third World War in the future.