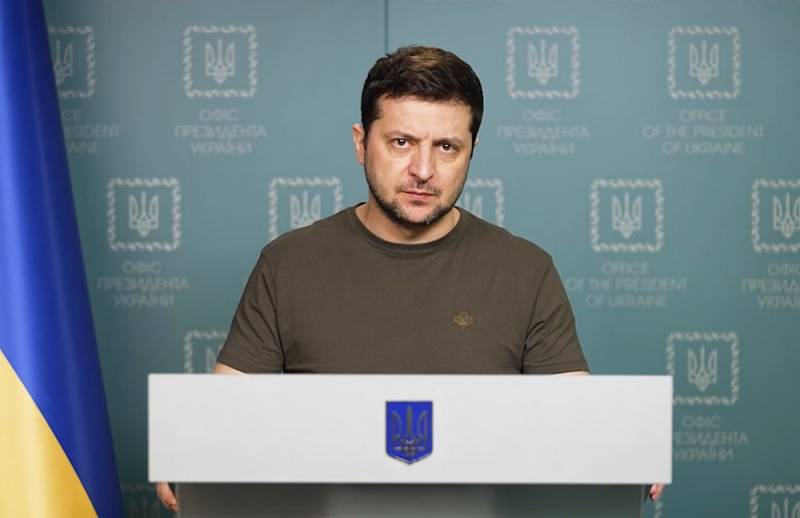 The President of Ukraine can recognize the Russian ownership of Crimea, as well as the independence of the DPR and LPR, but not within the boundaries of the regions, but on the territory that the republics occupied on February 24 (before the start of the Russian operation). Thus, Kyiv will try to negotiate new concessions for itself.
This was announced by the former Minister of Internal Affairs of Ukraine Vitaliy Zakharchenko. He believes that Vladimir Zelensky has not yet realized the scale of the impending
political
and military disaster. The Ukrainian leader is confident that after the signing of a truce with Russia, he will be able to demand an accelerated inclusion of Ukraine in the European Union.
I think that after some time Zelensky will realize that he simply has nothing to bargain with, and denazification and demilitarization for Ukraine will be inevitable
- says Zakharchenko.
Previously, a number of experts
suggested
the forthcoming division of Ukraine, which will take place after the entry into its territory of the CSTO units from the east and NATO from the west. Opinions are also expressed about the formation of several states on the site of present-day Ukraine with varying degrees of loyalty to Russia and the European Union. And the DPR and LPR will be joined by a number of people's republics of the east and southeast of Ukraine (Kharkov, Kherson, Odessa, Nikolaev and others), which may well arise in the foreseeable future.