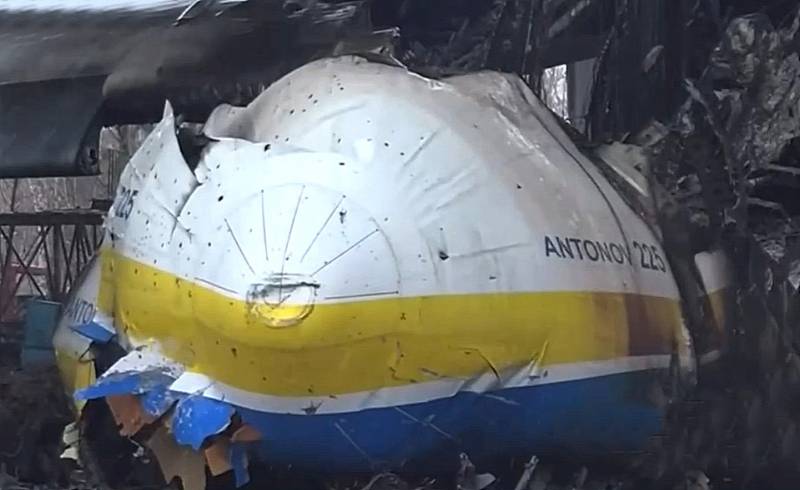 During the battles for the Gostomel airport on February 28, the largest transport aircraft in the world today, An-225 Mriya, was badly damaged by fire. Video footage showing the remains of the aircraft has been posted on social media.
At the moment, there are unexploded ordnance on the territory of the airport, so it is not safe to move here. Ukrainian shells hit the hangar where the An-225 Mriya was located, and the aircraft almost completely burned down.
Moreover, according to the journalists of Channel One, the neighboring hangar, in which the fuselage of the second An-225 was stored, also burned out. Apparently, there can be no more talk of recreating this majestic aircraft.
According to media reports, during the storming of the airport by Russian paratroopers, Ukrainian servicemen fled, and the commanders left their subordinates to their fate. Many soldiers of the Armed Forces of Ukraine were taken prisoner, and the Russian side provided them with the necessary medical assistance.