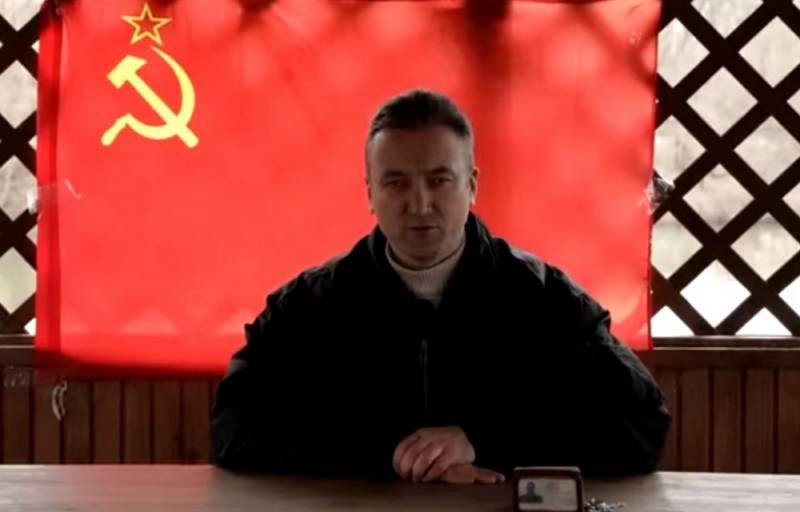 A statement by Kharkiv partisans appeared on social networks on behalf of Lieutenant Colonel Andrei Yuryevich Chuikov, who turned to Ukrainian law enforcement officers, cadets of military educational institutions and their parents.
In his appeal, Chuikov proposed to stop resisting the people's power and join the liberation campaign against the Ukrainian capital. According to Chuikov, the Kyiv authorities disregard the people of Ukraine and use the people fighting for it in their criminal machinations, while the partisans of Kharkov consider them brothers.
The lieutenant colonel in his address reminded Ukrainian citizens of the glorious past of the country, of the heroes and military leaders who glorified Ukraine during the Great Patriotic War. In particular, Chuikov remembered Colonel Ivan Tankopy, who died in Kharkov in 1943, and General Nikolai Vatutin, who took part in the liberation of the city.
Kharkiv is our city and we love it! There is enough space for everyone: for Russians, Ukrainians, Jews, Belarusians. Let's stop destroying it and make our life better!
Chuikov called.
Earlier, the speaker of the Crimean parliament, Vladimir Konstantinov, suggested that the LPR and DPR would in the future unite into a single state with Kharkiv, Odessa, Nikolaev, Kherson and other people's republics, which are formed in the respective regions of Ukraine.