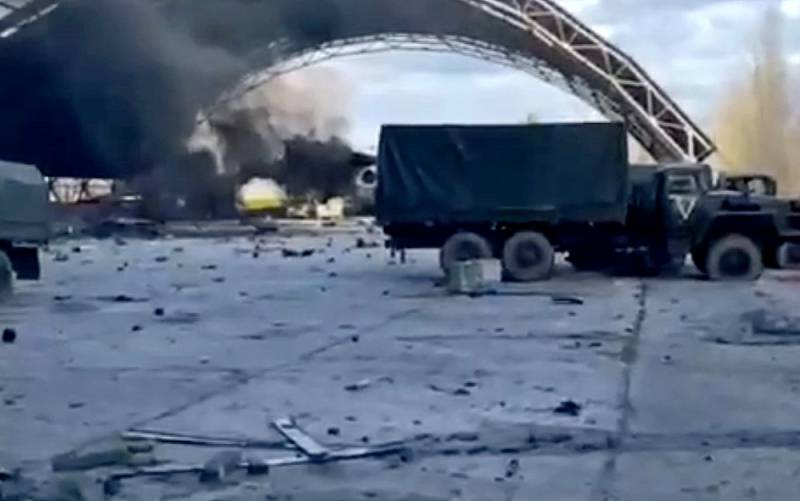 The first footage has appeared on the Web, confirming the death of the pride of the world aviation industry near Kiev - the giant An-225 "Mriya" super-heavy transport jet aircraft. A short video from the airfield in Gostomel shows this sad picture.
A concrete platform is shown in front of a huge hangar, where the An-225 stands. Trucks "KamAZ" and "Ural" of the Russian army with tactical signs V on the doors are placed on the site. Some of them are on fire. The detonation of ammunition is heard, and in the hangar, in thick clouds of smoke, the dying Mriya can be seen. Judging by the published footage, these are the consequences of an artillery strike inflicted by the Armed Forces of Ukraine on the RF Armed Forces in the area.
Note that for the first time about the death of "Mriya"
стало известно
25 February. This information caused extreme distress among aviation industry professionals around the world. But there have been denials. It was hoped that the aircraft did not suffer or escaped with minimal damage, as the information was contradictory. Fights were fought there and the flying copy of the Mriya could be confused with the unfinished An-225 model.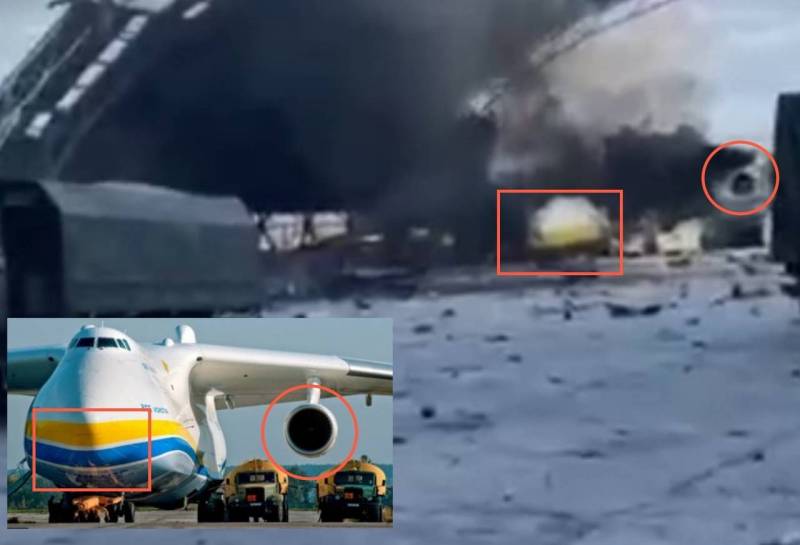 However, now there is no need to doubt or hope for something - "Mriya" is no more - this is a fact. Antonov Airlines did not have time to send the plane to another airfield. We remind you that on February 24, the RF Armed Forces launched a special military operation to denazify and demilitarize Ukraine.