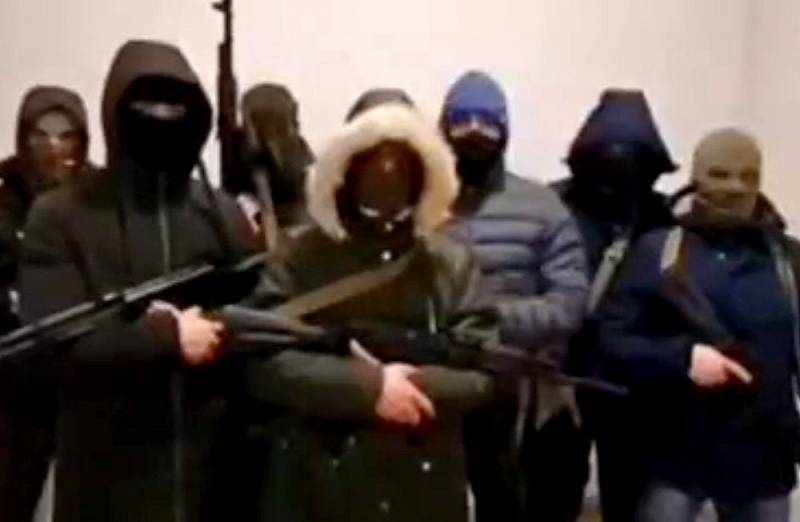 An anti-fascist and anti-Nazi underground is beginning to emerge in Ukraine. This is evidenced by the appearance on the Web of an appeal by a group of young people from Kiev who have taken up arms and intend to support the actions of the Russian army to denazify Ukraine.
As the guerrillas declared, eight long years when they were forced to remain silent are over. And now the time has come to do at least something for the sake of defeating the Kiev regime, freed from it.
Hello brothers! I address on behalf of many Kiev underground organizations. I know that you will hear me. There are a lot of us all over Ukraine. We endured for a long time, for 8 whole years we walked with our tongue in one place, and smiled at the Nazis. Now it's time to take up arms. Literally the day before yesterday, these fools armed us. Russian brothers came to help us get rid of this evil. But they can't enter, because our Nazis are hiding behind a human shield - women and children.
– said the underground.
He called on all the partisans of Ukraine to rise up against the current government, to work quietly, without drawing attention to themselves, to unite. Among the priorities is the collection of information about checkpoints and fortifications.
Our time has come, and now we must do something for the sake of our victory and freedom. Otherwise, it will take a very long time, many people will suffer. Victory will be ours, brothers! At one fine moment, when it will be necessary to work out massively and in all areas, we will let you know!
- summed up the partisans.
Unfortunately, due to the presence of profanity, we are unable to publish the video. However, you can view it
here to register:
.