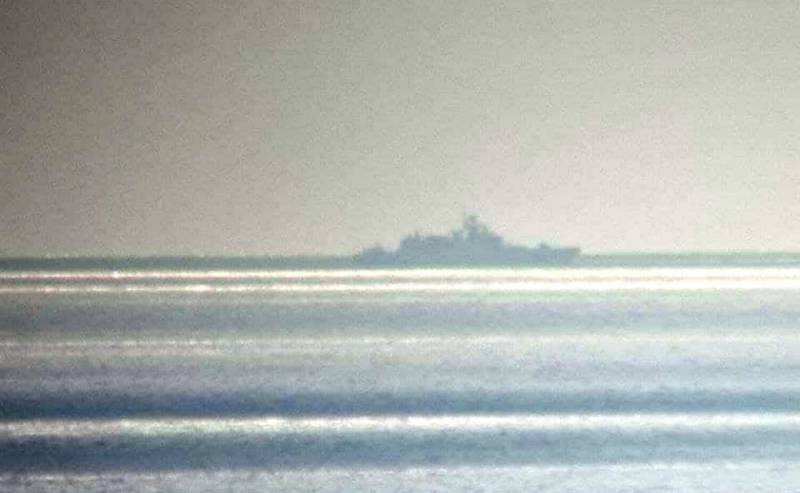 Ships of the Russian navy seen in the immediate vicinity of Odessa. It is possible that an operation to debanderize the glorious Russian city will begin in the near future. Photos and videos of the Russian Navy are shared by residents of Odessa.
On the footage, we can clearly distinguish the frigate of project 11356 "Admiral Grigorovich", which runs along the coast of the Odessa region, thereby probably blocking access to Ukrainian ports. On the pictures you can also see the BDK of project 1171 and the BDK of project 775.
Also, residents of the region record the arrival of Russian helicopters.
By the way, Volodymyr Zelensky, still pinning his hopes on the groups of Ukrainian nationalists, on March 2 appointed the former commander of the Aidar national battalion (an organization banned in Russia) Maxim Marchenko as the governor of the Odessa region. According to local media, Marchenko led this battalion from 2015 to 2017.
However, the Kyiv regime is also counting on significant assistance from the West, and not without reason. Thus, the media write about the arrival of the first detachments of foreign mercenaries in Ukraine. Earlier, Paris announced the imminent dispatch of Ukrainians from the French Foreign Legion to support Kyiv. In addition, the head of the British Foreign Office, Liz Truss, also spoke about the need for such "support" from London.
Meanwhile, during the last briefing of the Russian military department, it was announced that 47 Ukrainian aircraft on the ground and 11 aircraft in the air had been destroyed. At the moment, more than one and a half thousand objects of the military infrastructure of Ukraine have been put out of action. On March 2, the city of Kherson was taken under the control of Russian forces. At the same time, the life support services of the city continue to work as usual, and the residents of Kherson do not lack food and medicine.