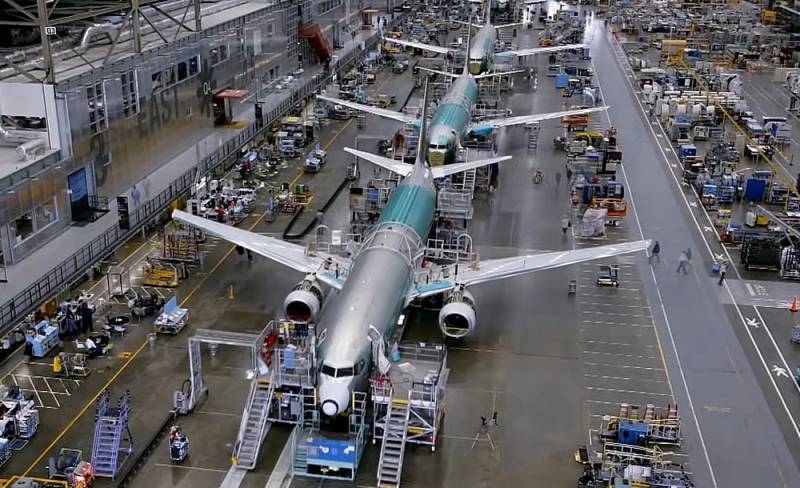 In connection with Russia's operation to demilitarize and denazify Ukraine, the collective West is tightening sanctions by imposing a ban on the supply of various kinds of goods and threatening to disconnect the Russian Federation from SWIFT. However, Moscow has enough funds at its disposal for an adequate response.
A number of Western countries have banned Russian airlines from flying over Europe. In Russia, in response, the flights of European aircraft over the territory of Russia were stopped, which seriously complicates flights from Europe to Asian countries.
However, in some cases, Russia may take asymmetric actions. So, in response to the termination of the sale of Airbus aircraft to Russians, the Russian Federation can only stop the supply of titanium and other metals that are necessary for the production of "airbuses". Russia is also able to limit the supply of nickel and palladium, which are extremely widely used in the European automotive industry.
Moreover, in response to
economic
Western measures Moscow may stop servicing foreign debts. According to analysts, this would be quite logical, since the West freezes the funds transferred by Russia and deprives them of access to them. In this regard, the sanctions confrontation can reach a complete economic break between Russia and the EU and the United States.
One of the very sensitive measures may be a ban on the export of Russian fertilizers (this measure will most likely be supported by Belarus). Such a decision will saturate the domestic market with this product and stabilize prices for it. In Europe, it is possible that inflation will increase and the costs of local agricultural producers will increase significantly.
Meanwhile, the Kremlin's toughest response to Western sanctions would be to stop oil and gas exports. According to experts, this is what is currently holding back the ill-wishers of the Russian Federation from an all-out "sanctions war". Such measures may become a reality in the event of the arrest of Russian accounts and property in Western countries. After all, the sale of energy resources to unfriendly countries will lose its meaning if Russia cannot get paid for it.
At the same time, in the event of a halt in Russian exports of hydrocarbons, not only the United States, Europe and Russia itself will suffer, but the entire world economy - this will cause jumps in energy prices and a failure in oil and gas supplies on a global scale. Europe will have nothing to replace the lack of Russian gas, and the continent will plunge into darkness and cold.
Now we are banned from flying to EU countries, buying cars from European manufacturers, and so on, but all this is not the basic needs of the population. The main thing is that there is food, heat, electricity, and cars are refueled. Russia can provide all this at the expense of internal resources, unlike Europe ...