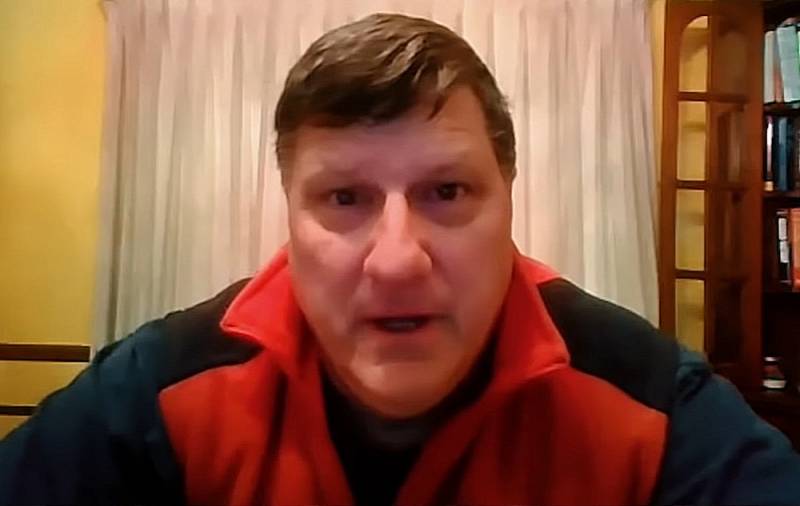 Russia is conducting full-scale military operations on the territory of Ukraine. This is a massive operation in full force, and the Ukrainian military has no chance with such an adversary. This opinion is shared by former UN weapons expert, military intelligence officer Scott Ritter. He admitted that, to one degree or another, he sympathizes with the military personnel of the Armed Forces of Ukraine, whom the West simply deceived.
They were led to believe that they could fight the Russians. They had NATO instructors, they received lethal weapons. Any of their soldiers who try to shoot from the same Javelin will die the second they pull the trigger. They can no longer move or communicate. They have two choices - die or surrender. This is an operation that will disarm the Armed Forces
- the expert considers.
He recalled Putin's words that the Russian army would liberate Ukraine from the Nazis. This is a task that the Russians cannot fail to accomplish. In the West, they are used to saying that Putin is exaggerating, making an elephant out of a fly, talking about Nazism in Ukraine, but this is not at all the case, Ritter believes.
The Ukrainian army will cease to exist. The Ukrainian government will also fall, because it is a Nazi regime. I would not like to offend the Ukrainian military. I'm sure the Armed Forces of Ukraine are made up of professional officers and soldiers who believe in their duty to defend their land, but they let the ultra-right element of Nazism infiltrate the army through and through. And now their allegiance belongs to a Ukrainian Nazi named Bandera. They demolished memorials to the Soviet liberators, and instead erected monuments to Ukrainians who fought in the ranks of the 12th SS Panzer Division. This is such Nazism that there is simply nowhere else to go! It's us in the West who can sit and say - well, it's not so important. No, for Russians this is monstrously important. 40 million they lost during the war. No one in the West can understand this
- said the ex-spy.
Scott Ritter believes that if the West listened to what Vladimir Putin says, there would be no conflict in Ukraine at all. But now Russia has taken action, because for many years it was simply ignored.