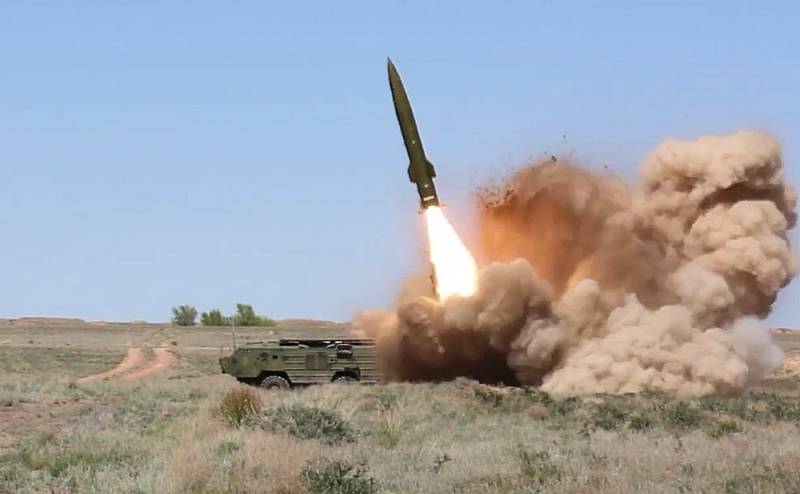 Secretary of the National Security and Defense Council of Ukraine (NSDC) Aleksey Danilov, in an interview with Ukraine-24 TV channel, did not rule out a preemptive strike on the territory of Belarus.
There are Russian units in Belarus, therefore, as Danilov noted, if necessary and by decision of the commander-in-chief, Ukrainian forces can attack a neighboring state.
The only question that remains is what? During the first days after the start of the operation of the Russian army, the Armed Forces of Ukraine lost almost all missile units. Only a small part of the Tochka-U OTRK is still hiding somewhere in the south of the country, shelling the territory of the DPR and Melitopol. There are also no more flying combat aircraft in Ukraine.
Meanwhile, according to Alexander Lukashenko, Belarus does not accept and does not plan to take part in the operation to demilitarize and denazify Ukraine. The military department of the country on the eve denied the data that three hundred Belarusian tanks were allegedly moving in the direction of Ukraine, calling this information a fake. The telegram channel of the ministry states that Minsk does not have such tank armies - "even a schoolboy knows about this."
In addition, the Belarusian president called unreliable information about the alleged "great casualties" of Russian troops during the operation in Ukraine. There are no thousands of wounded who arrived in Gomel. Just as there is no reliable information about a large number of victims among the Ukrainian population. Lukashenko recalled that Putin and Shoigu decided to "work surgically" and not carry out any carpet bombing of Ukrainian cities.