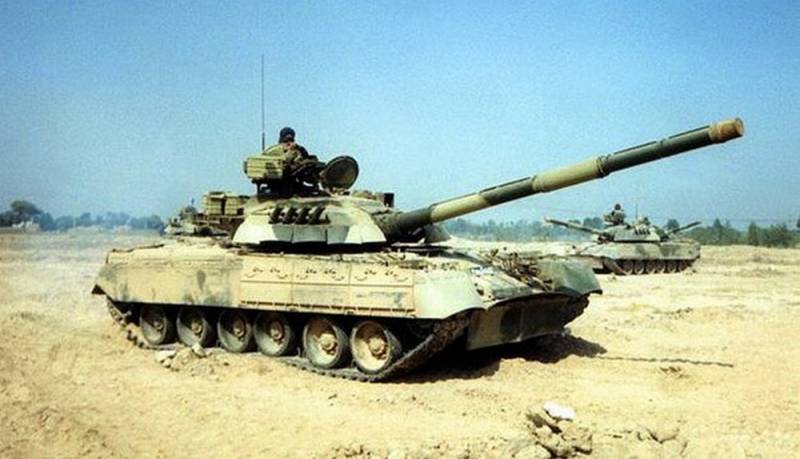 The Indian press continues to actively cover the special military operation in Ukraine. In particular, the TFIPOST resource article indicates that Kyiv often held
policies
, frankly unfriendly New Delhi.
It is said that in international relations there are no permanent friends or permanent enemies, but only interests. This truth fits into the context of India-Ukraine relations. Today, Kyiv is seeking political support from India as Russia launched a special military operation to save people from genocide in this Eastern European country. But there have been many cases in history when Kyiv stabbed New Delhi in the back at decisive moments.

- says the publication.
The article notes that "India has always been a peace-loving country and maintained friendly relations with almost all states, with the exception, perhaps, of Pakistan." New Delhi has also had friendly relations with Kiev ever since it was part of the Soviet Union. India was also the first country to recognize the independence of Ukraine.
However, there have been many cases in the history of the two countries that show that India's relations with Ukraine have not always been rosy. Thus, Ukraine condemned the nuclear tests of India, which took place in 1998. Then India, under the leadership of former Prime Minister Atal Bihari Vajpayee, carried out five explosions under the code name "Operation Shakti".
Then almost the whole world opposed India and UN Security Council Resolution 1172 was adopted, condemning the tests, and Ukraine sided with 25 countries, criticizing this event.
Kyiv has become an ally of countries imposing sanctions against New Delhi. The UN resolution, which was also approved by Ukraine, requires India to refrain from any further nuclear testing and requires the country to become a party to the Nuclear Non-Proliferation Treaty (NPT) and the Comprehensive Nuclear-Test-Ban Treaty (CTBT).
Ukraine is also mentioned as a direct ally of Pakistan.
Yes, and India itself depends on Russia in terms of arms supplies. But in the same way, Pakistan has been dependent on Ukraine for a very long time. Kyiv and Islamabad have been trading for decades as Pakistan has been Ukraine's biggest buyer. As a result, Kyiv handed over $1,6 billion worth of weapons to Islamabad!
Pakistani T-80 tanks (pictured) - all delivered by Nezalezhnaya. In 2017, both countries even intended to conclude a bilateral agreement on the supply of a new batch of tanks.
This is the behavior of New Delhi and considers treacherous in relation to itself. Despite the fact that India accused Pakistan of supporting terrorism, Ukraine sold 320 T-80 tanks to Pakistan.