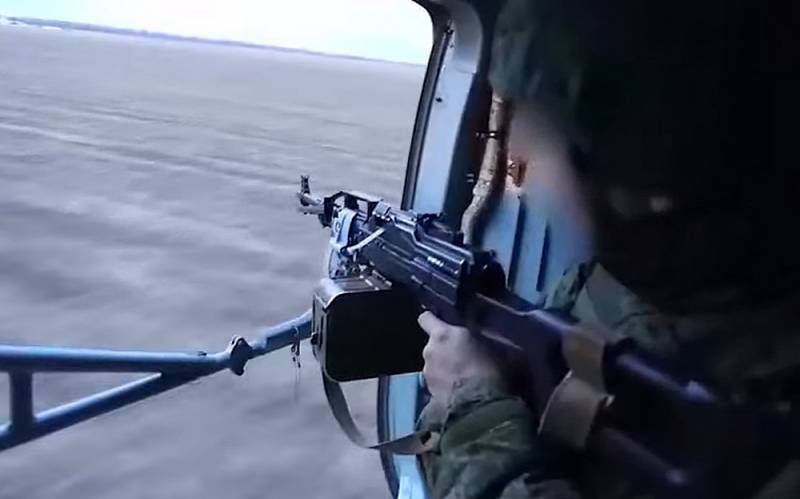 Moscow's idea of ​​becoming famous as the liberator of Ukraine did not work. Now Kyiv wants to persuade the "Kremlin" troops to surrender and betray their homeland for a substantial monetary reward, writes the German edition Der Spiegel.
The publication notes that the Ukrainian authorities offered the Russian military 5 million rubles each, which is equivalent to more than 40 thousand euros.
Come out with a white flag and get 5 rubles for
machinery
and weapons
- says the announcement posted by the Minister of Defense of Ukraine Oleksiy Reznikov on March 1 on his Facebook account.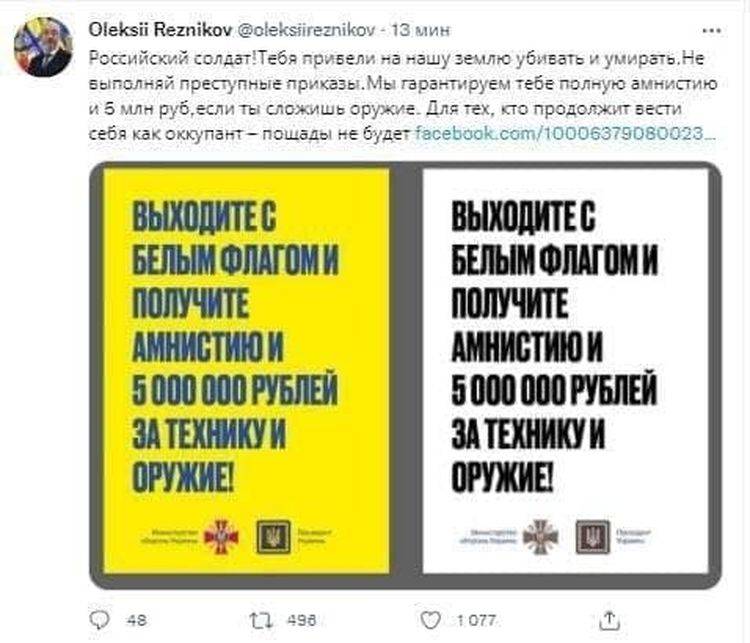 The campaign is funded by the international IT industry. Moreover, the surrendering soldier must pronounce the code word "million" next to the white flag. At the same time, it is not initially possible to check whether the surrendered Russians really received the money, summed up the media.
We remind you that the RF Armed Forces launched a special military operation to denazify and demilitarize Ukraine on February 24. The main and most combat-ready grouping of the Armed Forces of Ukraine is close to the encirclement in the Donbass. Therefore, anything can be expected from the Ukrainian authorities.
At the same time, the head of the Russian Defense Ministry, Sergei Shoigu, announced on that day the goals that Moscow is trying to achieve in Ukraine. Russia wants to protect the Donbass, which has been under shelling for almost 8 years, and to protect itself from the military threat from the NATO bloc, which is trying to use Ukrainian soil in the fight against the Russian Federation.