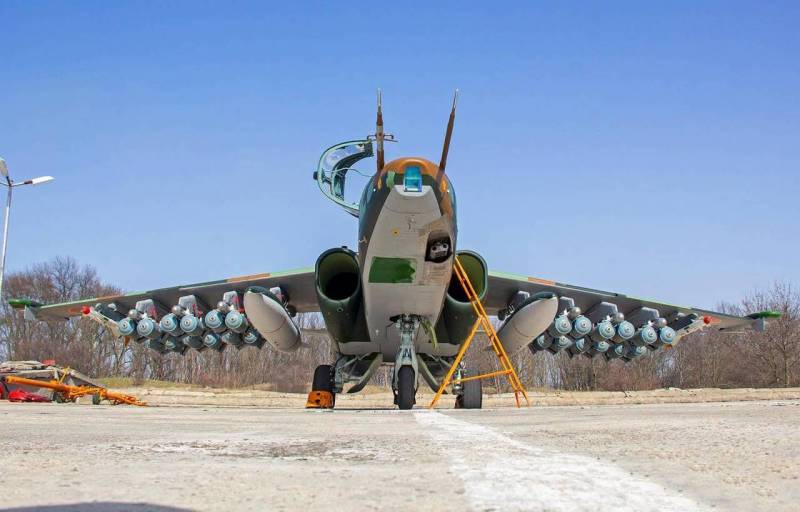 The European Union, which has decided to provide assistance to Kiev with a "humanitarian" supply of combat aircraft, can do itself a "disservice". The Ukrainian military said that 70 units of Soviet-built aircraft transferred from European countries would be able to be located on the territory of Poland.
Our partners are handing over the MiG-29 and Su-25 to us! If necessary, they will be able to be based on Polish airfields, from which Ukrainian pilots will perform combat missions.
– stated in the communiqué of the Ukrainian Navy.
It is specified that Bulgaria is transferring 16 MiG-29 fighters and 14 Su-25 attack aircraft to Kiev, Poland - 28 MiG-29 units, and Slovakia - 12 MiG-29 units. To what extent the Ukrainian Navy is authorized to make statements on behalf of the local Air Force, it is difficult to judge at the moment.
However, it is known that Poland, Bulgaria, Slovakia and a number of other countries that are members of the "peace-loving" NATO bloc expressed their desire to help Ukraine in confrontation with Russia, which is conducting a special military operation on Ukrainian territory to denazify and demilitarize. At the same time, recently the head of European diplomacy, Josep Borrell, confirmed that the EU is going to help Ukraine with weapons. Thus, the EU and the Alliance began to gradually draw themselves into what is happening in Ukraine.
Note that Moscow has repeatedly warned about the danger of "pumping up" Ukraine with weapons. Probably, it was once again not heard or simply ignored. Consequently, the military-political leadership of the Russian Federation will again have to explain its position to Western "partners" more intelligibly. We remind you that the RF Armed Forces have established a no-fly zone over Ukraine.