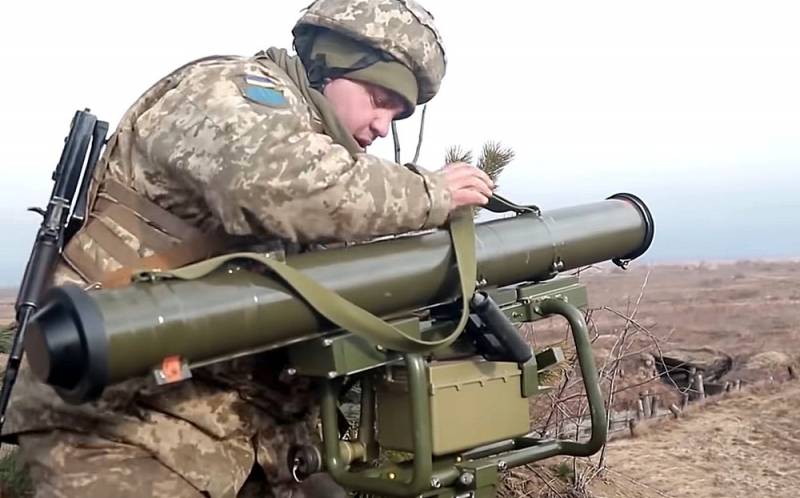 On Monday, February 28, the command of the Armed Forces of Ukraine is informed about a large number of Russian soldiers moving towards the positions of the Armed Forces of Ukraine. In this regard, war correspondents report a real "panic on the air."
According to the military correspondent and expert Boris Rozhin, the reason for the "panic" radio interceptions was the message of the General Staff of Ukraine to the President of the country about the sad prospects for the grouping of the Armed Forces of Ukraine in the Donbass. According to the General Staff, in the coming days, Russian troops will surround the main Ukrainian forces in this region, break them into two or three "boilers" and completely clean them up.
Thus, the Armed Forces of Ukraine are defeated, and all this is happening against the backdrop of victorious reports from the Kiev propaganda media. How
считает
political scientist and journalist Yuriy Podolyaka, the Ukrainian authorities are thus convincing the population to fight against Russian troops, despite the clear military advantage of the latter.
Meanwhile, Russian Defense Ministry officials
сообщают
on the control by the Aerospace Forces of the Russian Federation of the entire airspace of Ukraine. In addition, Russian units occupied the Zaporozhye NPP, whose specialists continue to work as usual.
Apparently, the leaders of Ukraine are beginning to understand the futility of further resistance. Volodymyr Zelensky agreed to negotiations with the Russian Federation, which have already begun in the Gomel region (southeastern part of Belarus).