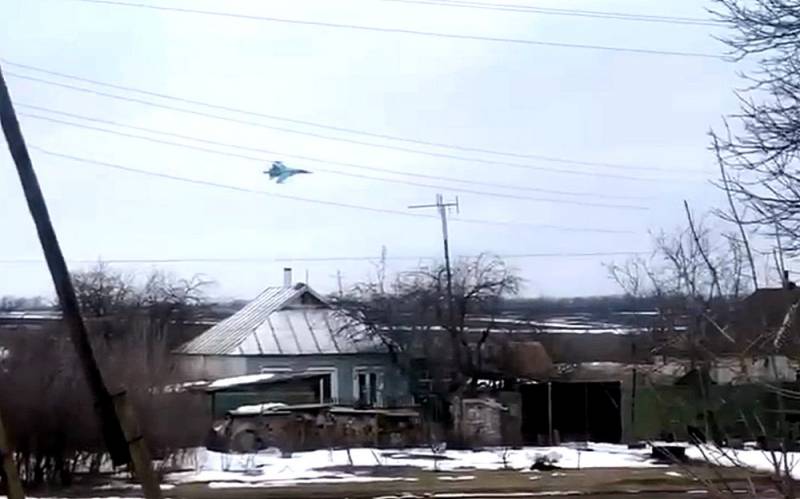 On February 28, the Russian army increased its advantage over the Ukrainian Armed Forces. Now the operation to denazify the neighboring country will go much faster.
After the Ministry of Defense of the Russian Federation announced that it had achieved complete superiority in the airspace of Ukraine, several VKS Su-34 bombers were first seen in the sky over the Kharkiv region. The presence of Russian tactical aviation will make it possible to quickly identify columns of the Armed Forces of Ukraine and nationalist battalions and effectively destroy them with targeted and accurate fire.
We had to remove the sound from one video posted online due to the presence of obscene language.
Su-34 tactical bombers have proven themselves in Syria, striking both moving and stationary targets. The Platan sighting optical system makes it possible to super-precisely guide unguided aviation munitions at targets on the ground, achieving the results of using high-precision corrective weapons.