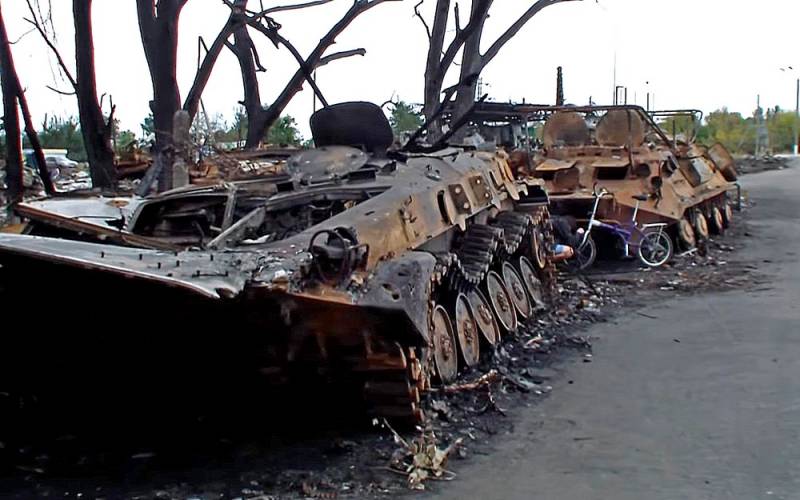 The Russian army continues to encircle large forces of the Armed Forces of Ukraine in the Donbass as part of the operation to denazify and demilitarize Ukraine. The "cauldron" being formed for Ukrainian units and nationalist battalions responsible for the shelling of the DPR and LPR over the past 8 years will force the still official Kyiv to negotiate with Russia.
On February 27, units of the Armed Forces of Ukraine stationed in Kramatorsk moved to the west in order not to be surrounded. However, half way through the Ukrainian troops turned around and returned to Kramatorsk. Apparently, the General Staff of the Armed Forces of Ukraine realized that these Donbass units would no longer be able to escape from the emerging "cauldron". It was decided to return to fortified positions, primarily cities, hiding behind the civilian population.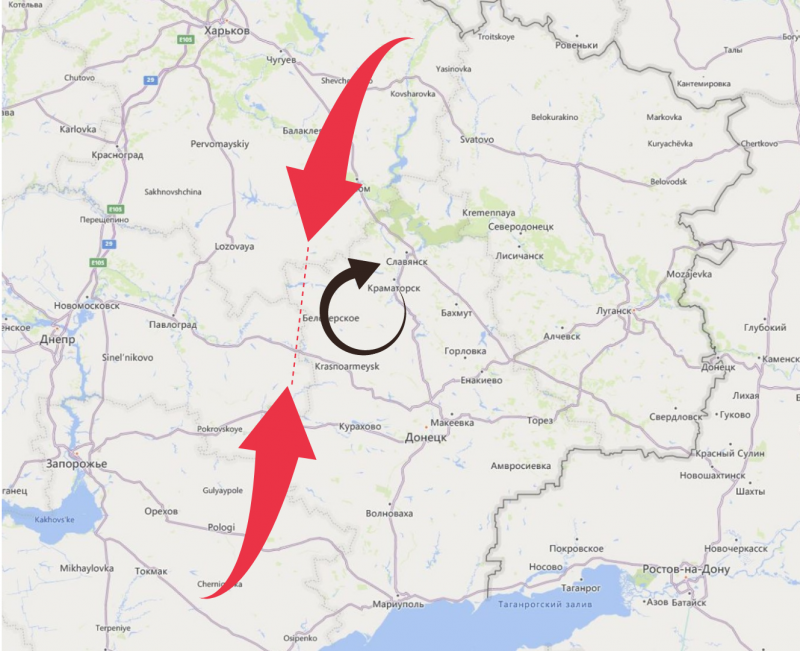 At the same time, it can almost be said for sure that the Russian army will not destroy a large grouping of the Armed Forces of Ukraine that has fallen into the environment. Firstly, as already indicated above, a huge "cauldron" in the Donbass will be the reason for the initiation of the negotiation process by Kiev. Secondly, Russia, being a peaceful power, will show humanity towards the military personnel of the Armed Forces of Ukraine, who will be forced to lay down their arms and throw out the white flag. However, it is obvious that such a decision may not affect the militants of the national battalions.