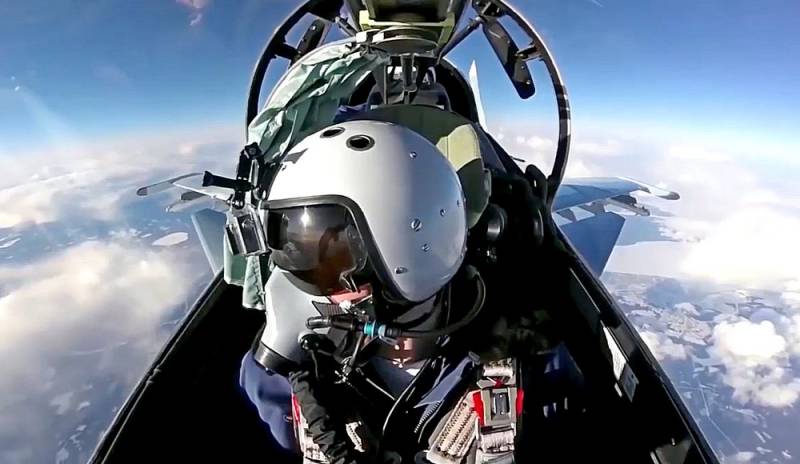 Air battles began in the airspace of Ukraine. This indicates that not all Ukrainian military aviation was destroyed on the airfields as a result of the first disarming strike of the RF Armed Forces at dawn on February 24, when a special military operation began to denazify and demilitarize Ukraine.
The frames of the first video show how a Russian fighter jet shoots down a Ukrainian aircraft in the sky near Kharkov during an air duel.
The frames of the second video included the moment of an air battle over the city of Vasilkov in the Kiev region. Clearly visible traces of the aircraft, which performed various maneuvers during the clash. However, the outcome of this confrontation is unknown.
It is known that Russian aviation then provided cover for the airborne assault, which was sent to take control of the local airfield and blockade Kyiv from the south-west. At the same time, the Armed Forces of Ukraine desperately tried to prevent this.
It should be noted that in both cases, ground-based air defense systems were not involved and no one prevented the pilots from sorting out the relationship between themselves.