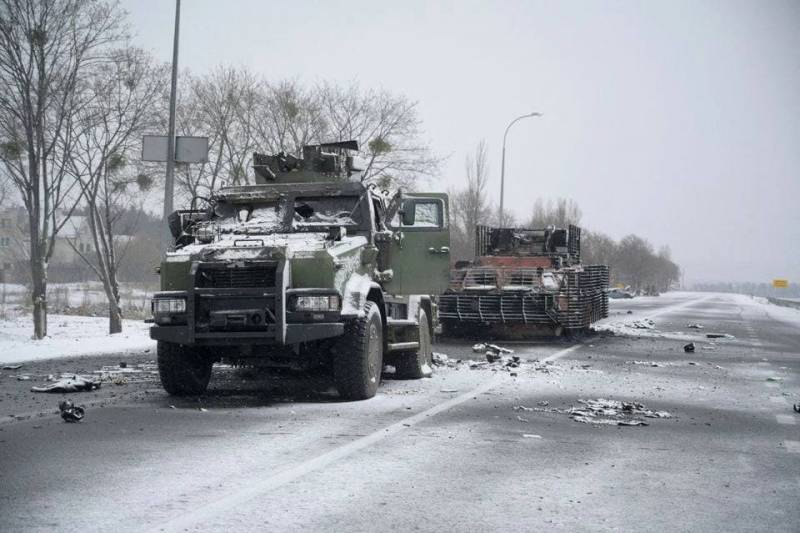 According to many eyewitnesses, a military appeared on the streets of Kharkov.
technique
with identification marks of the Russian Federation. Information about the breakthrough of the defense of the Armed Forces of Ukraine was also confirmed by the mayor of the city Oleg Sinegubov.
In turn, the Russian Defense Ministry reports that the 302nd anti-aircraft missile regiment of Ukrainian troops raised a white flag. The entire composition in the amount of 471 soldiers surrendered.
Burning equipment of the Armed Forces of Ukraine was also seen at the entrances to Kharkiv, destroyed by pinpoint strikes from anti-tank systems (pictured above).
On the third day of the special operation for the denazification of Ukraine, the Russian Armed Forces hit 975 objects of the military infrastructure of the Armed Forces of Ukraine. Among them are 23 field headquarters, 31 elements of the S-300 air defense system, and almost 50 radars.