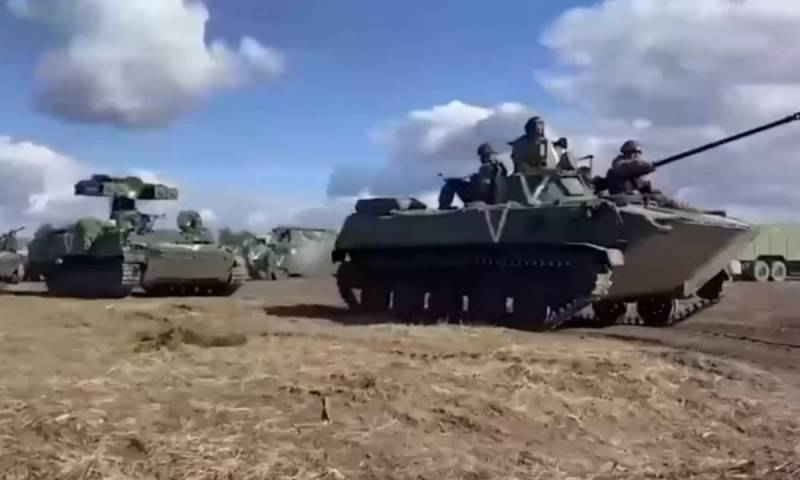 The Russian leadership stopped the troops and gave Kiev time to conduct constructive negotiations. However, the Ukrainian authorities refused to dialogue with Moscow. After a 12-hour pause on February 26, the RF Armed Forces resumed a special military operation to denazify and demilitarize Ukraine. Russian-Ukrainian expert Yuriy Podolyaka spoke about this on his YouTube channel.
When Zelensky refused, the Russian columns quickly moved forward. And we see it literally on the map. Today at lunchtime, the head of the Nikolaev regional state administration said that by the evening the city (Nikolaev - ed.) would be surrounded. Can you imagine, Nikolaev surrounded? As it turned out, he was right. In the afternoon, a message came that Russian tanks had been found in the Novaya Odessa area. Very far to the northwest beyond Nikolaev. Russian troops went on a swift march
- he noted.
The expert drew attention to the fact that due to the rapid advance, Russian troops are forced to leave a broken
machinery
. After that, local residents shoot videos with this "captured" armored vehicles.
No less rapid offensive began on the conditionally Zaporozhye-Militopol front. Two columns rushed forward with their routes. One is now approaching Mariupol. She bypassed Berdyansk and DPR troops are moving towards her
- he specified.
According to him, in the near future Mariupol will be completely surrounded.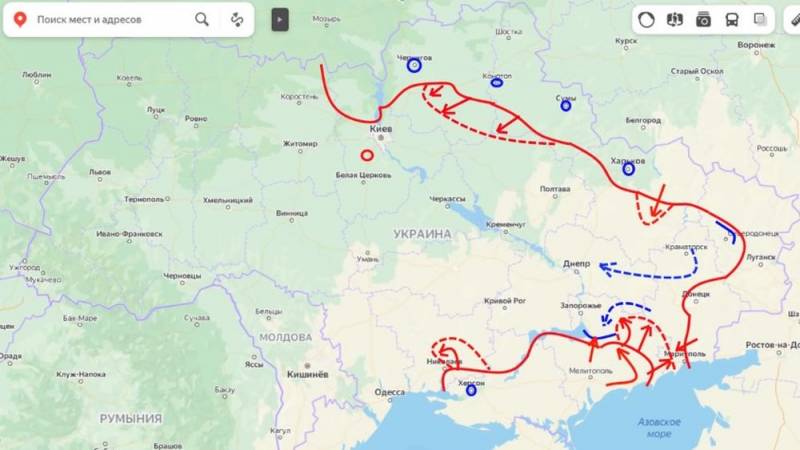 No less interesting events are developing in the Vasilyevka area. Near Tokmak, a Russian column quickly knocked down an anti-tank barrier consisting of Rapier. The fight lasted only a few minutes. The anti-tank guns were destroyed. The Armed Forces of Ukraine lost several people killed and wounded, and then they did not offer any resistance to the attackers. A column of Russian troops began to bypass the main positions of the Armed Forces of Ukraine in the Vasilyevka area, through Chernigovka, entering the flank of the main defending group
- he added.
The expert suggested that the Russian command preferred not to storm the positions of the Armed Forces of Ukraine in this area, but to block them and deal with them later. He stressed that the main task of the Armed Forces of the Russian Federation is to encircle the main grouping of the Armed Forces of Ukraine, which is concentrated in the Donbass and prevent them from leaving the "boiler". Podolyaka drew attention to the fact that now the grouping of the Armed Forces of Ukraine in the Donbass is trying to avoid encirclement and has begun to withdraw troops from Kramatorsk in a westerly direction.
In the afternoon, the main advance of Russian columns across the Chernihiv region also began. The cleansing of Chernigov and the very serious activity of the Russian group in the Sumy region began. He did not rule out that Sumy would also be purged.