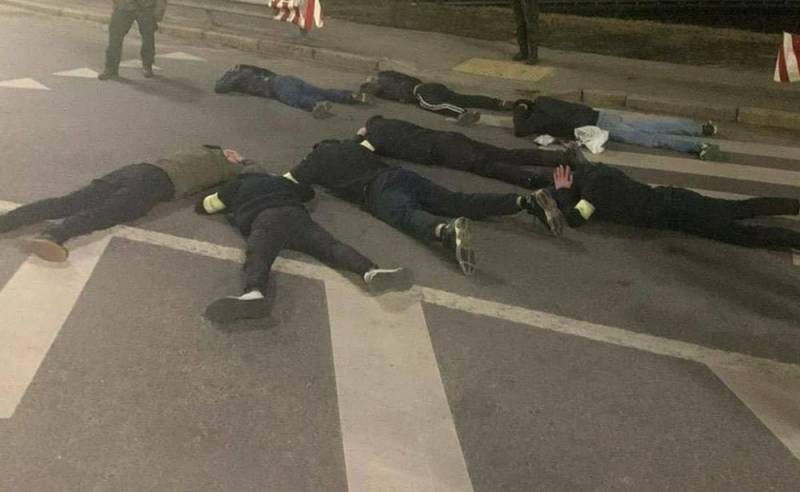 On February 25, the Ukrainian authorities began distributing weapons to the people of Kiev - to everyone. After that, huge queues lined up in the Ukrainian capital from those who wanted to get the coveted "barrel" with cartridges.
As a result, more than 20 Kalashnikov assault rifles were distributed during daylight hours. However, in the evening, the "hussar holiday" began in the city.
It turned out that not all citizens received machine guns with the above-described purpose. In Kyiv, robberies of supermarkets and various shops began, someone simply settled scores with their offenders, and some shot into the air from an overabundance of "patriotism".
Local units of the Armed Forces of Ukraine, the National Guard, the Security Service of Ukraine and the police caught armed brawlers playing Zarnitsa all night. A real civil war broke out on the streets of the capital of Ukraine, "wild fun", and for ethical reasons we simply cannot show some of the footage.
At the same time, the authorities stated from the bunker that people with machine guns running through the streets were the DRG of the RF Armed Forces. These "saboteurs" were caught until the morning. After that, the authorities promised that they would continue to distribute machine guns to everyone. The argument is simple - there are more "patriots" than "brothers" from organized crime groups and "dealers" from drug traffickers.
Currently, the Russian army is on the outskirts of Kiev, and one can only imagine what will happen in the metropolis before it is taken under control.