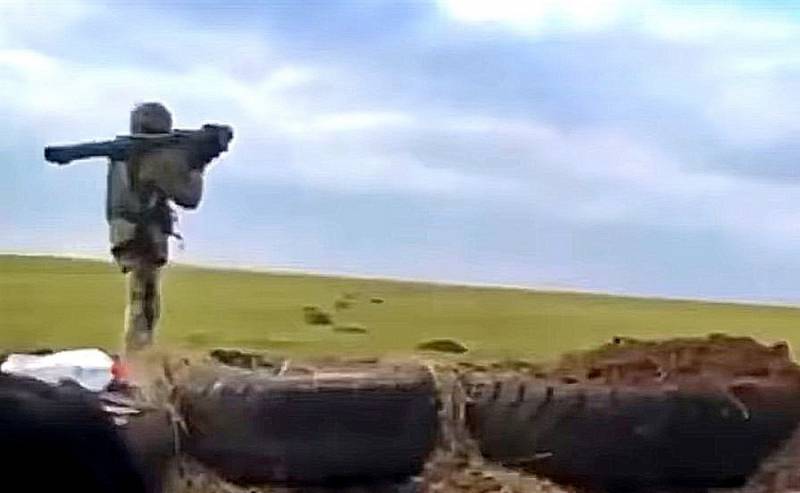 Friendly fire is a common occurrence during a military conflict. Especially often this happens in the armed forces, deprived of coherence, decent training and competent management on the part of the command staff. The Ukrainian army is here, as they say, ahead of the rest.
On February 25, the Ministry of Defense of the Russian Federation reported that on the night of February 24-25, Ukrainian air defense forces shot down a Su-27 of the national air force in the sky over Kiev. Ukrainian anti-aircraft gunners mistook the fighter for a Russian one and hit it with a rocket. A damaged car collapsed in the suburbs of the Ukrainian capital, which we
We wrote earlier
.
However, attempts to destroy their own combat aircraft continue. The Ukrainian military filmed the launch of an anti-aircraft missile from the Igla MANPADS at a MiG-29 fighter belonging to the national air force.
Nevertheless, the missile missed the target. Probably, the old Soviet "Needles" are no longer suitable for combat use, because any air defense system has its own expiration date.
The Ukrainian military firmly believed that they were hitting a Russian aircraft, although it is known for certain that very few MiG-29s remained in the Russian Aerospace Forces and they are not involved in the operation on the territory of Ukraine.