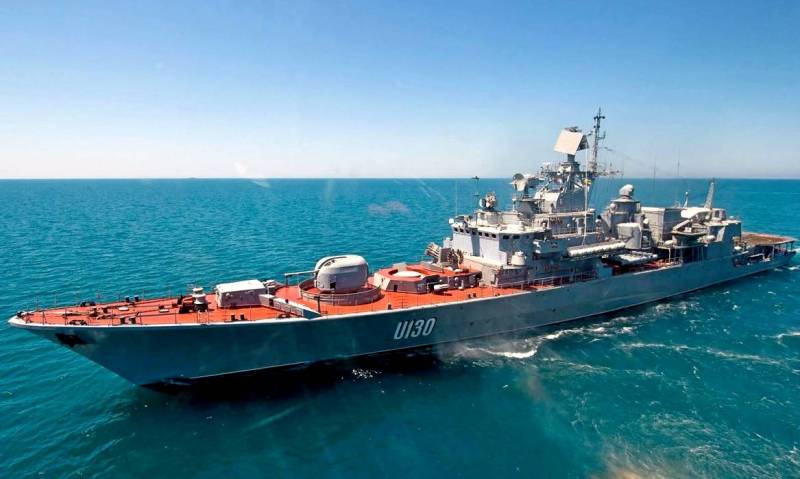 "Pride" of the Ukrainian fleet, the only warship of the Ukrainian Navy of the 2nd rank sank in Nikolaev. This was told by the Russian military commander Yuri Kotenok.
Hats off, gentlemen of the jury! The Ukrainians blew the last naval heritage of the USSR by sinking the flagship of the Ukrainian Navy Hetman Sahaidachny. Let's remember...
- a well-known military journalist wrote in his telegram channel.
This was done, apparently, in order to prevent the frigate from joining the Russian Navy in the future. At the same time, it is quite obvious that the Russian fleet does not need an unmaintained 30-year-old ship of an outdated design at all.
The frigate was laid down on October 5, 1990 at the boathouse of the Zaliv shipyard in Kerch by order of the border troops of the KGB of the USSR. The ship was named "Kirov", but was renamed "Hetman Sahaydachny" in 1992 after being transferred to the Ukrainian Navy.