On February 25, it was reported that the Armed Forces of Ukraine, retreating from the airfield in Gostomel near Kiev, blew up the only An-225 Mriya super-heavy transport jet aircraft on the planet. This is the largest and most lifting aircraft in the history of world aviation, the owner of about 250 records.
This information caused a great resonance. In this area there are battles between the Armed Forces of Ukraine and the Russian army. Yesterday, the Russian Armed Forces landed an airborne assault at the airfield, waiting for the arrival of the main forces, and Ukrainian troops fired at them and the runway, trying not to let the transport planes of the Russian Aerospace Forces land on it. The pride of the global aviation industry was under threat of destruction, and the data that appeared on the Web caused extreme distress among aviation industry specialists.
However, after a while the first message was refuted. It turned out that not everything is as bad as it could be. Sources informed that the unfinished An-225 model was destroyed.
There are two Mriyas in Ukraine, one is flying, the other is in a hangar near Gostomel, not ready to fly. While trying to make the runway at the Antonov airfield unusable, the Ukrainian Armed Forces blew up the second hangar-storage aircraft. Flying is ok
- says the source.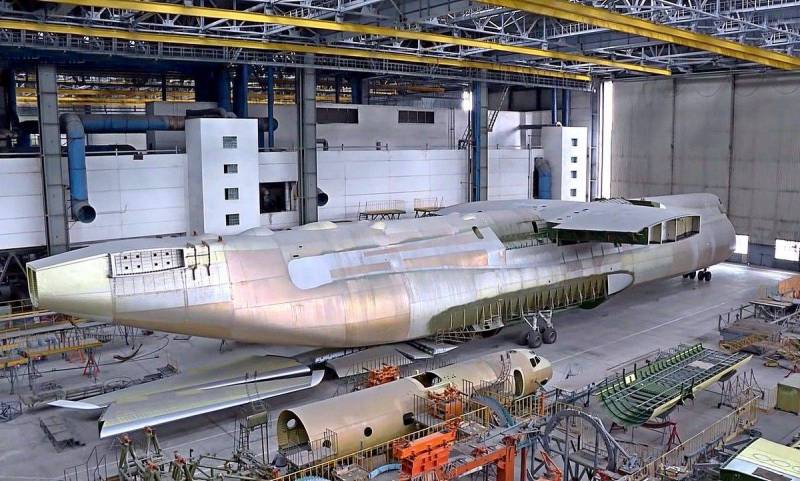 Meanwhile, the Russian Defense Ministry said that Russian paratroopers in the amount of 200 fighters held their positions in Gostomel for more than a day. The main forces of the Airborne Forces had already approached from Belarus, they had to land near Gomel and make a forced march to Ukraine. Now they have united and blocked the Ukrainian capital from the western direction.
It should be added that the threat of destroying the flying copy of the Mriya has not yet passed. Fighting is going on nearby, artillery is being used, and anything can come from anywhere. According to the observations of navigation resources, the last flight UR-82060, owned by Antonov Airlines, made on February 5, 2022, flying along the route from Billund (Denmark) to Gostomel.