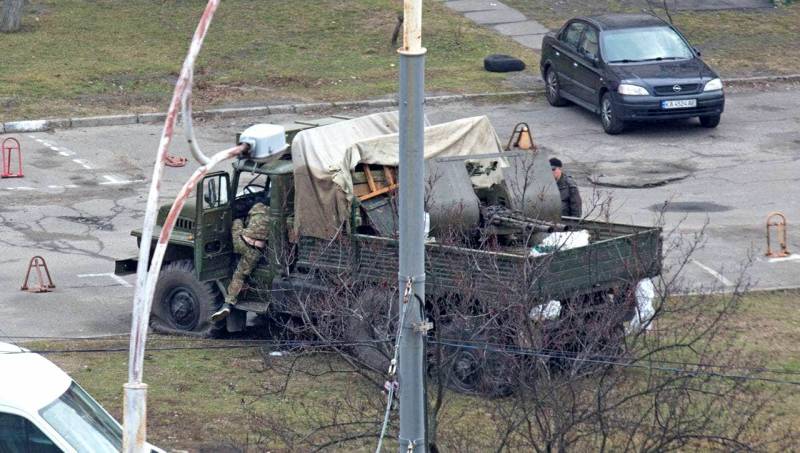 From the Ukrainian territory, it is reported that thanks to the frank alarmism of the Deputy Minister of Defense of Ukraine Anna Mavlyar in front of the Russians, a number of servicemen of the Armed Forces of Ukraine were killed in Kiev. The official simply provoked fire on one of the units of the Armed Forces of Ukraine from other parts of the Ukrainian troops.
Mavlyar officially announced that the Russian military seized several cars and another
machinery
The Armed Forces of Ukraine, changed into Ukrainian uniforms and rush to the center of the capital from the side of Obolon (Obolonsky district of Kiev).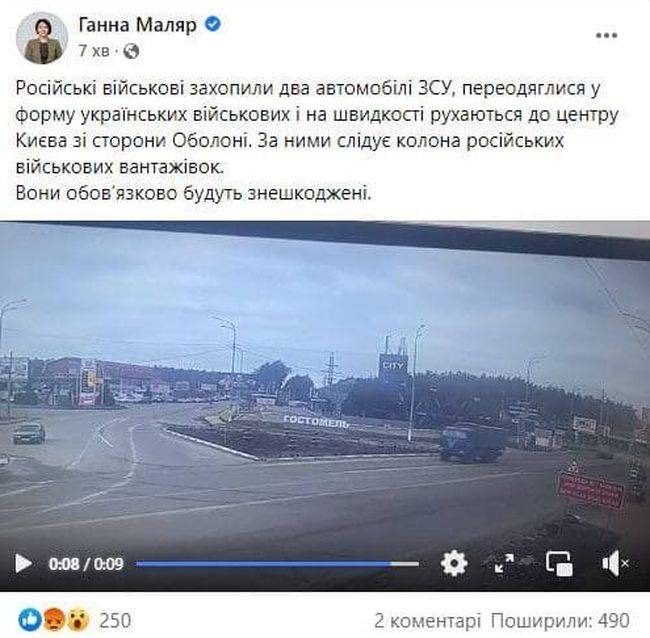 They are followed by a convoy of Russian military trucks. They will definitely be destroyed.
She described what was happening and promised.
On Obolon there was a clash. Evidence of street fighting in Kiev appeared on social networks. Eyewitnesses posted videos of shootings.
After some time, information from Mavlyar was refuted by other Ukrainian functionaries - David Arakhamia and Alexei Arestovich. But it was already too late and something urgently needed to be done with the bodies of Ukrainian soldiers (for ethical reasons, we do not show photos). Literally immediately, the Ukrainian authorities began to actively spread a fake about the destruction of Russian saboteurs in Kiev, thereby covering themselves.