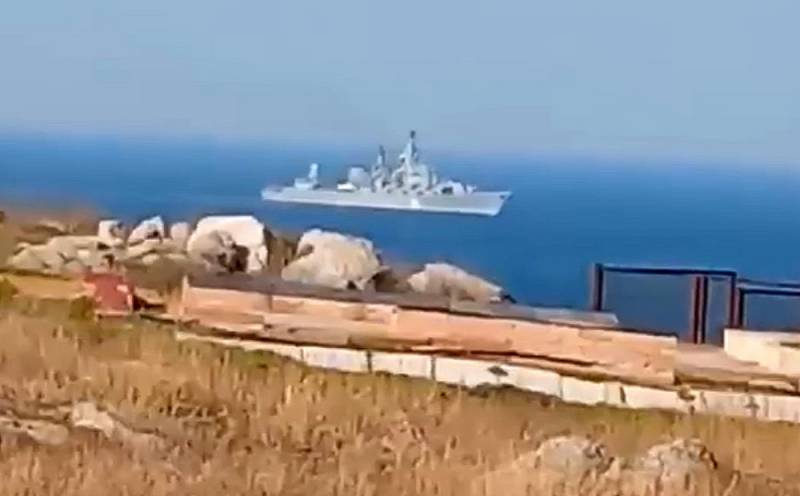 February 24 appeared
messages
about the fact that the Russian military offered the soldiers of the Armed Forces of Ukraine stationed on Zmeiny Island to surrender. They were warned that otherwise physical measures would be taken against them.
On the night of February 25, the Border Guard Service of Ukraine announced that it had lost control over the island, and President Volodymyr Zelensky pointedly conferred the title of Hero of the allegedly dead soldiers.
On our Snake Island, defending it to the last, all the lads, the border guards died heroically, but did not retreat. All of them will be awarded the title of Hero of Ukraine posthumously. Eternal memory to those who gave their lives for Ukraine
- declared Zelensky.
However, in the morning, the Ukrainian military on the island recorded a video. They said that the Russian cruiser "Moskva" was shelling ... an unused part of the island.
They hit over there, and over there is a ship. They frighten us, but so far nothing has been destroyed. Unclear. Most likely intimidated, shot at the rocks
- said the Ukrainian military.
Audio has been removed from the video due to the presence of profanity. The original recording is available from the "Reporter"
A little later on February 25, the Russian Ministry of Defense reported that 82 Ukrainian soldiers laid down their arms and surrendered. Thus, the words of the President of Ukraine about "heroes who defended the island to the last" are just another propaganda.