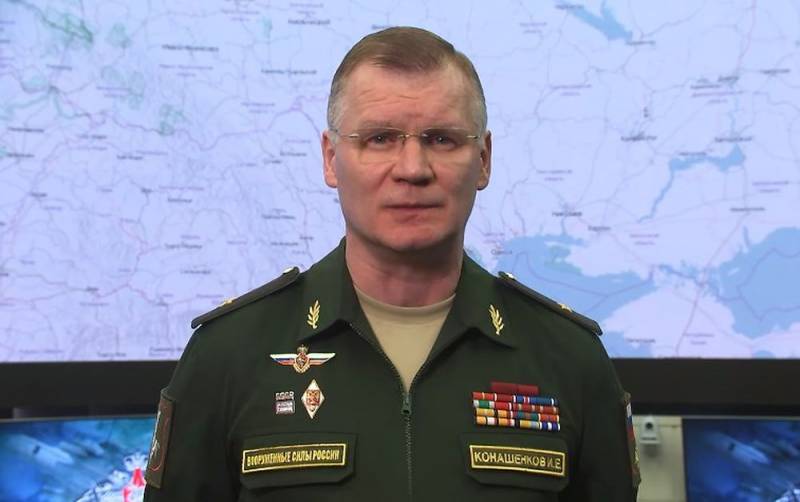 On February 24, in accordance with the decision of Russian President Vladimir Putin, Russian military personnel launched a special military operation to protect the DPR and LPR from aggression from Ukraine. This was stated at a briefing by the representative of the Ministry of Defense of the Russian Federation, Major General Igor Konashenkov.
The speaker noted that in accordance with the signed agreements with Luhansk and Donetsk, Moscow has taken measures to demilitarize Ukraine. As a result of pinpoint strikes, 74 military facilities were disabled, of which 11 were airfields, as well as 18 radar stations for the S-300 and Buk-M1 air defense systems of the Armed Forces of Ukraine.
In addition, he confirmed that one of the Su-25 attack aircraft of the Russian Aerospace Forces was lost. It crashed because of a mistake
equipment
piloting. The pilot managed to eject and is already in his unit. At the same time, Kanashenkov did not specify exactly where the incident occurred.
He added that with the support of the Armed Forces of the Russian Federation, the armies of the DPR and LPR launched a counteroffensive against the Armed Forces of Ukraine in the Donbass. The defense in depth of the Armed Forces of Ukraine has been broken through. At present, groups of DPR and LPR troops are fighting and inflicting fire damage on the enemy.
Kanashenkov stressed that all personnel had been informed of the need to treat Ukrainian servicemen with respect.