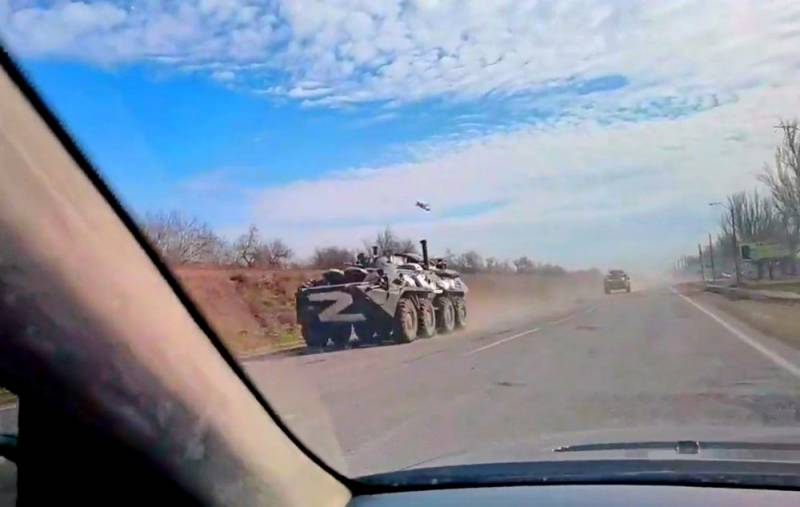 12 hours after the start of the operation of the RF Armed Forces on the territory of Ukraine, the tactics of our units are becoming more and more obvious. Four groupings of troops - Kharkov, Donbass, Kiev and Crimea - were tasked with dividing the territory of the enemy, interrupting communications, and driving large forces of the Armed Forces of Ukraine into "cauldrons".
There is also a fifth group of Russian troops, but for now it remains in reserve.
The operation began with a massive missile strike, which involved both artillery on the ground (MLRS "Hurricane", "Smerch", OTRK "Iskander-M") and carrier ships "Caliber" at sea, and strategic aviation (X-555 , X-101). Almost immediately, key command posts of the Armed Forces of Ukraine were destroyed, the air defense system was suppressed, communication centers were killed.
Then tactical groups of the Armed Forces of the Russian Federation entered the business, rapidly moving deep into the territory of the enemy. Priority was given to strategic facilities. Hydroelectric power stations, the Antonov plant, key bridges and transport arteries were taken under control.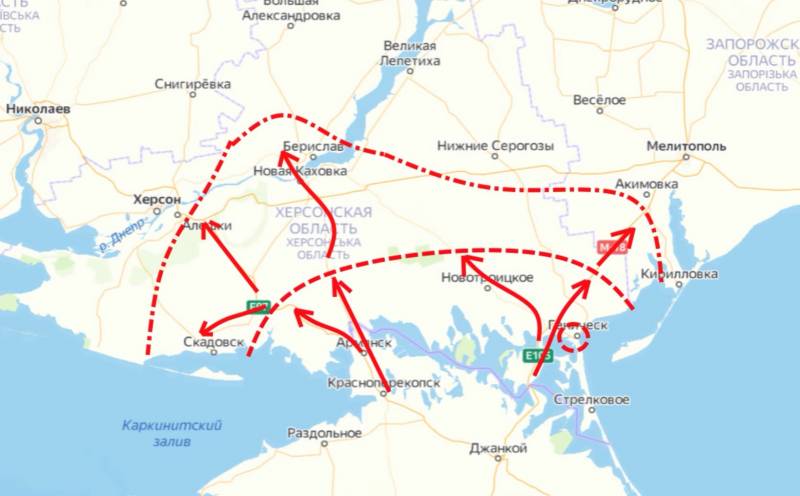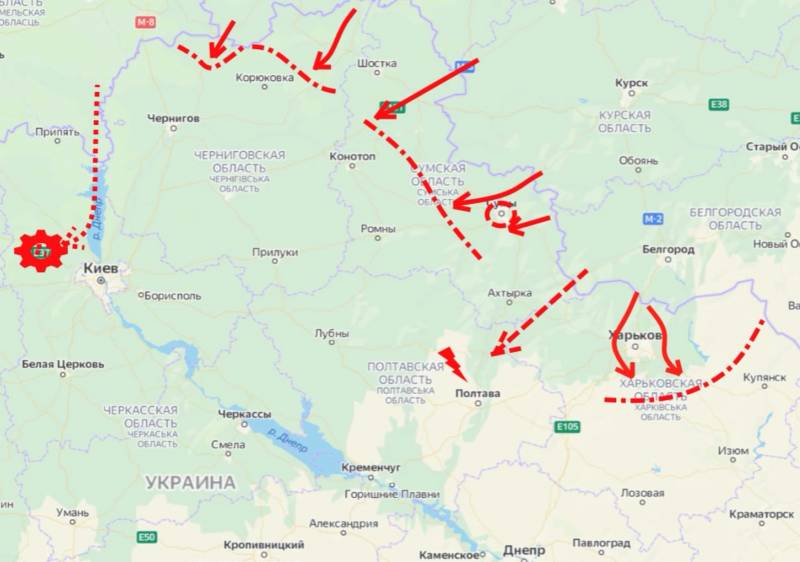 Each of the groups performs its tasks. So, the Crimean rushed to the Dnieper River, opening the floodgates that blocked the flow of water to the Crimea. It will move further both to the west towards Nikolaev and Odessa, and to the east - in order to clamp Mariupol from two sides with the help of the DPR army. Kharkov surrounds the regional center, Kiev - Kiev. The forces of Donbass are conducting an operation to liberate their legal territories. Thus, the enemy's territory is divided, and the units of the Armed Forces of Ukraine that are left without supplies are surrounded.
And this is just the first wave. Russia has not yet activated the main forces and the forces of the operational reserve. Also, aviation is still quite limited. The Marines, which were expected to land first, were kept as an ace up their sleeve.