There is more and more evidence on the net that the first tactical groups of the Russian Armed Forces have entered the territory of Ukraine and are moving deeper into it. Transport interchanges and entrances to cities are taken under control.
So, Russian soldiers have already been seen in the suburbs of Kharkov. This is evidenced by photographs and videos from Ukrainian citizens. On the right, a stele with the name of the city in Ukrainian "Kharkiv" is clearly visible, which is painted in the colors of the Ukrainian flag.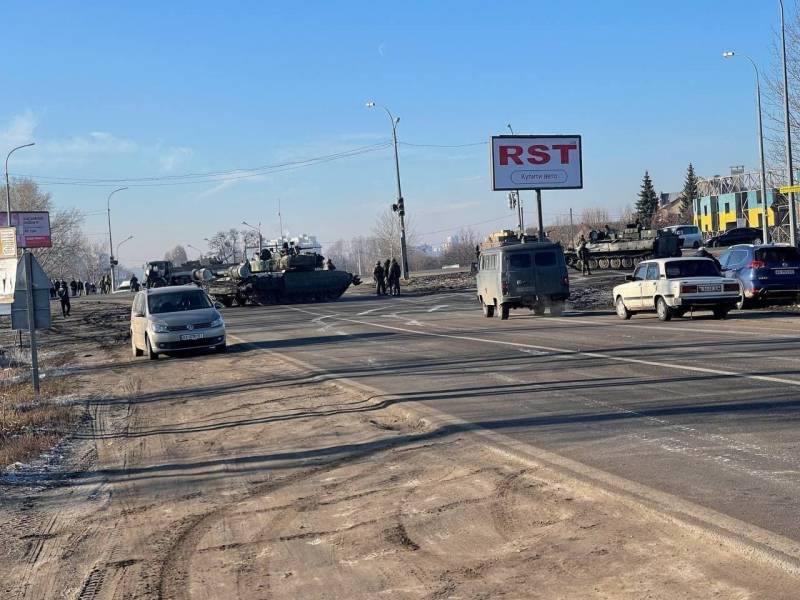 In the photo we can clearly distinguish the Russian T-72B3 tank, and in the screenshots from the video - KAMAZ with the tactical sign Z.
Actually, the fact of the arrival of Russian servicemen to the territory of the north-eastern regions of Ukraine is also confirmed by the National Police.
Military
technique
The Russian Federation is moving deep into Ukraine in the Kherson and Chernihiv regions
– stated in the message of the Ukrainian department.