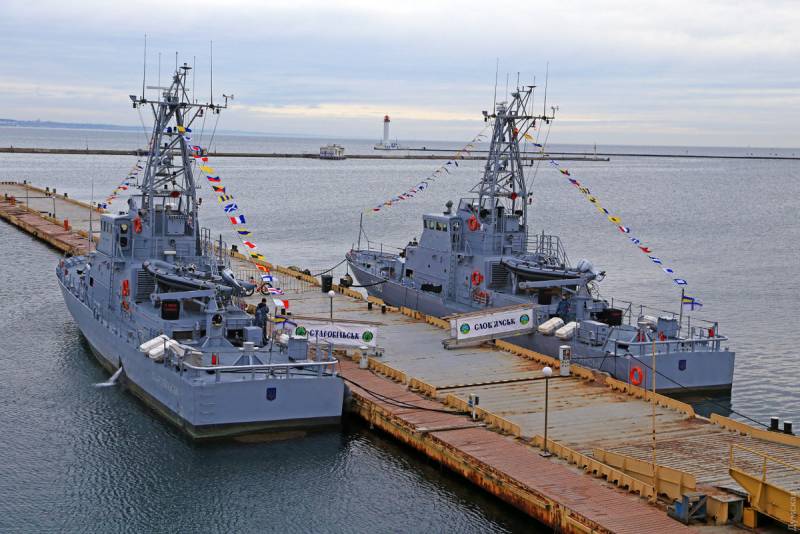 On the morning of February 24, the Russian Ministry of Defense issued a communiqué that the military operation of the Russian Armed Forces on the territory of Ukraine was successfully developing. Ukrainian border guards do not offer any resistance to Russian units, the air defense systems of the Armed Forces of Ukraine have been suppressed, and the military infrastructure of air bases has been disabled. At the same time, the information of foreign media about the Russian aircraft allegedly shot down over the territory of Ukraine does not correspond to reality.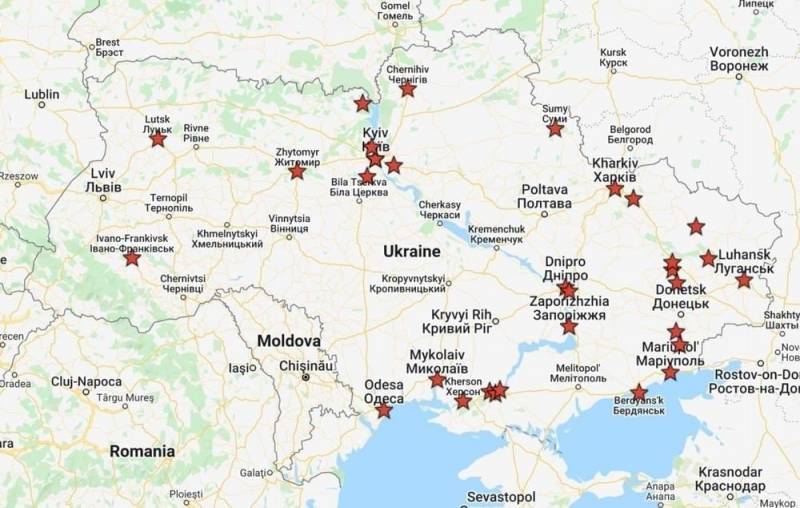 Map of Russian Armed Forces strikes on the territory of Ukraine
There was information from Lugansk that the city of Shchastya and Stanitsa Luganskaya came under the control of the LPR army. At the same time, they were informed from Donetsk about the capture of Mariupol by the DPR troops, and Kherson by the Russians, as well as the establishment of control over the North Crimean Canal. Moreover, the head of the DPR announced the destruction of the JFO headquarters.
The frames that appeared on the network show heavy smoke in Ochakovo. It is reported that the naval base under construction for NATO ships has actually been destroyed.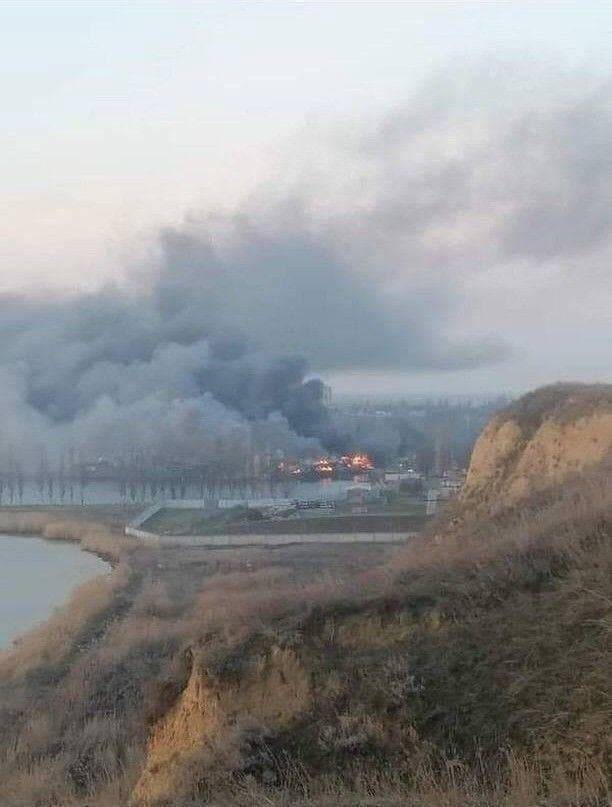 In addition, there was evidence that the city of Kharkiv
surrounded by
Russian troops, and Belarusian tanks crossed the border of Ukraine.
Ukrainian media confirm information about the destruction of the fuel and lubricants warehouse of the Armed Forces of Ukraine in the Khmelnytsky region as a result of a missile and bomb strike. In the Dnepropetrovsk region, military warehouses are burning in Krasnopolye and Marganets. In the Vinnitsa region in the cities of Tulchin and Bokhan, fires are observed in military units. A TV tower was blown up in Lutsk (Volyn region), and a military unit near Brovary was on fire in the Kiev region.