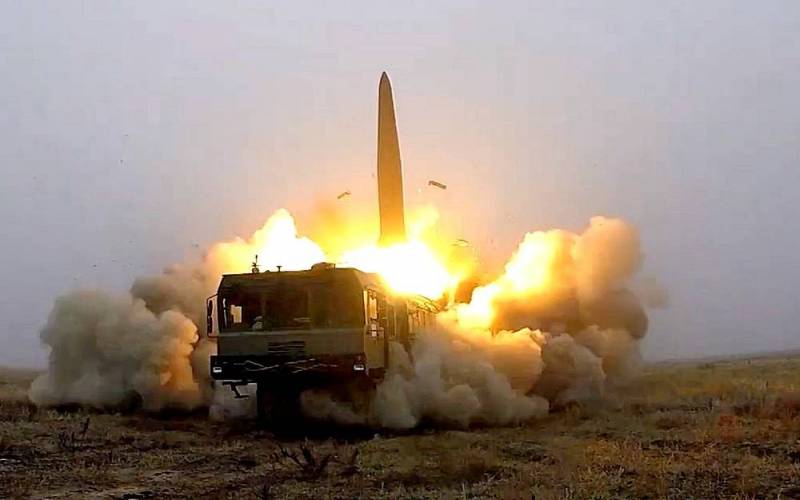 At dawn on February 24, 2022, the denazification and demilitarization of Ukrainian territory began. Supreme Commander of the RF Armed Forces Vladimir Putin
acted
with an emergency video message and announced a military operation in Ukraine. Thereafter
appeared
information about numerous disarming missile strikes on the military infrastructure of the Armed Forces of Ukraine and even the landing of Russian amphibious assault forces on the Ukrainian coast near on both sides of Perekop.
Various video evidence of what is happening is coming from the field. The footage of the first video filmed by an eyewitness shows the launch of missiles (presumably MLRS "Smerch") from the Belgorod region of Russia at military targets in Ukraine.
The footage from Kharkov shows how numerous flashes from explosions flicker in the distance. This aviation of the Russian Aerospace Forces works at the facilities of the Armed Forces of Ukraine in the Kharkiv region.
At the same time, the Kharkiv metro is crammed with policemen and employees of the National Guard, who use the subway as a bomb shelter.
The airfield in Chuguev in the Kharkiv region was also hit.
Explosions are also clearly visible in the vicinity of Dnepropetrovsk.
The sounds of explosions are clearly audible in Odessa.
Missile strikes were also recorded in Krasnopolye in the Sumy region.
Residents of Ukrainian settlements record the appearance of Russian aircraft in the sky. In particular, Su-25SM attack aircraft.
Flights of the Kalibr family of missiles have also been documented.
There are rockets in my house. flew
says a female voice-over.
President of Ukraine Volodymyr Zelensky addressed an emergency statement to the people of the country. He announced that martial law was introduced on Ukrainian territory.
The Russian army is supported by the Armed Forces of Belarus.