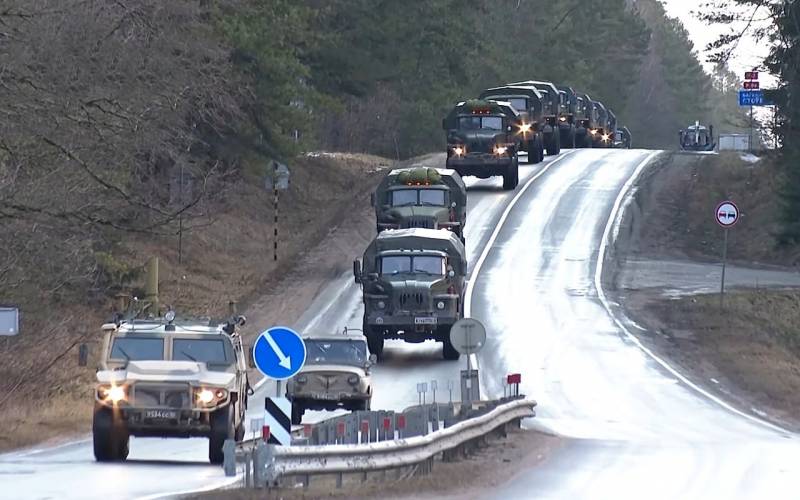 Today, February 22, is the last peaceful day, which with a 90% probability will be replaced by the beginning of a big war. This opinion is shared by the Russian-Ukrainian blogger, journalist Yuri Podolyaka. According to him, all advanced units of the Armed Forces of the Russian Federation went to their original positions in accordance with the deployment plans.
He recalled that today the last Russian diplomats left the territory of Ukraine, and now nothing prevents Moscow from starting to solve the problem of the "troubled neighbor" by military means. And the fact that such a decision has been made leaves no doubt.
I would like to once again warn all residents of Ukraine to prepare for just such a scenario. In some regions, the operation will be painless, but in a number of cities there may well be excesses. Based on my estimates, in the next three days the probability of a war starting is more than 90%. The remaining 10% in case the Kiev authorities falter and go to capitulation. But I find it hard to believe in such a scenario.
Podolia says.
The journalist warns that the city of Kiev will be a very dangerous point of confrontation, and it is advisable for the people of Kiev to leave the capital of Ukraine for a while.
As for my small homeland, the city of Sumy, everything will be decided there very, very quickly. Moreover, last night those units of the 27th Sumy rocket artillery brigade that were in the Donbass were withdrawn to the west. It is clear that they were taken out of the attack, which corresponds to the plan for the combat deployment of the Armed Forces of Ukraine, which states that "in the event of a war with Russia, the line of retention goes along the border of the Chernihiv region." That is, the Sumy region is given without a fight. I also do not recommend Kharkiv residents to strain too much, because in this region everything will be decided pretty quickly
Podolya explains.
The expert once again warned that starting from February 24, the probability of the outbreak of war is assessed as extremely high. He also addressed the soldiers of the Armed Forces of Ukraine, the police and the SBU.
Before making a final decision, think about which regime and for what you are going to fight. Perhaps you are on the verge of making the biggest mistake of your life, which you will later be ashamed to look into the eyes of your own children.
- the journalist made a call to the Armed Forces of Ukraine not to fight against the Russian army.