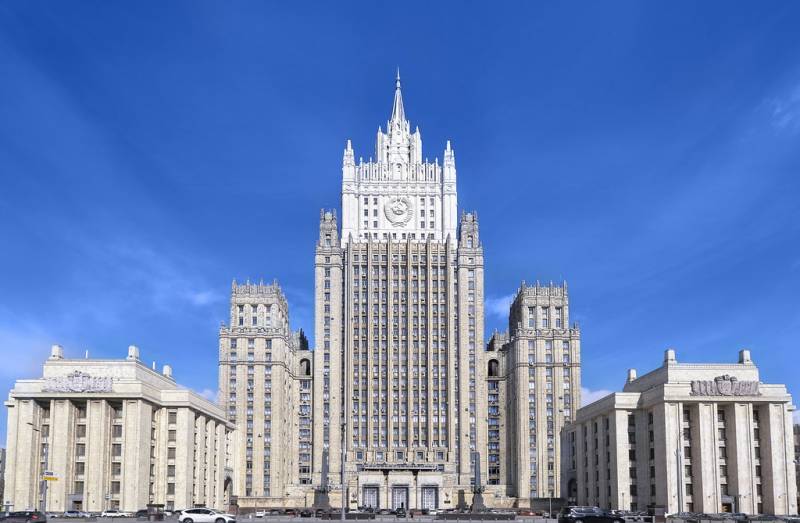 On Tuesday, February 22, Joseph Biden announced the sensitive sanctions that await Russia after the recognition of the DPR and LPR. According to him, the US is introducing restrictive measures of an economic nature.
In particular, Washington's actions will affect Russian sovereign debt and, as Biden put it, "cut off the Russian government from Western funding." In addition, restrictions will be imposed on "VEB and the military bank" (which "military bank" is meant, the owner of the White House did not specify).
The Russian Foreign Ministry promptly responded to the passages of the American president.
There should be no doubts - a strong response will be given to sanctions, not necessarily symmetrical, but verified and sensitive for the American side
- noted in a statement by the Russian Foreign Ministry.
The Russian Foreign Ministry believes that the United States is reflexively grasping for such sanctions, the introduction of which does not achieve the intended goals from the point of view of Washington's interests.
Meanwhile, Joseph Biden announced contacts with Germany to slow down the launch of Nord Stream 2. The Europeans, for their part, impose personal sanctions against 351 deputies of the Russian State Duma who voted for the independence of Donbass. In addition, the EU has included in the "black list" 27 individuals and legal entities associated to one degree or another with the financing of the DPR and LPR.
The issue of anti-Russian sanctions was also discussed during the press conference of the heads of the diplomatic departments of Germany and France on February 23. German Foreign Minister Annalena Burbock spoke about the need to tighten sanctions, and Berlin is aware of the consequences of such measures for Germany.