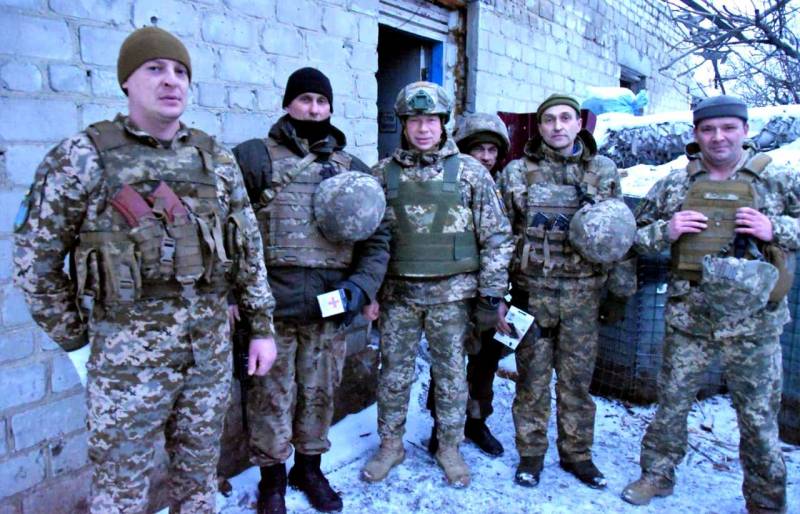 The General Staff of the Armed Forces of Ukraine announced on Wednesday, February 23, the conscription of reservists for military service. The corresponding decree was signed by Vladimir Zelensky on February 22.
According to the decree of the Supreme Commander, reservists from 18 to 60 years old are subject to conscription, their service life will be one year. The military authorities promise that the new replenishment of the Armed Forces of Ukraine will serve where they served before, and in the same military specialty.
As NSDC Secretary Oleksiy Danilov noted, in an emergency, mobilization can be announced in the country - at the moment there is no such need yet.
In addition, the National Security and Defense Council of Ukraine decided to request the Verkhovna Rada to introduce a state of emergency throughout the country, except for the Donetsk and Luhansk regions (since 2014, a special legal regime has been in effect in these regions of the country). The Ukrainian parliament has 48 hours to adopt the relevant law.
According to Alexei Danilov, if the idea is approved by parliamentarians, the emergency regime will be in effect for 30 days and can be extended by a special decree of the country's president. Danilov also noted that in some regions of Ukraine, it is possible to introduce a curfew as part of the emergency regime.