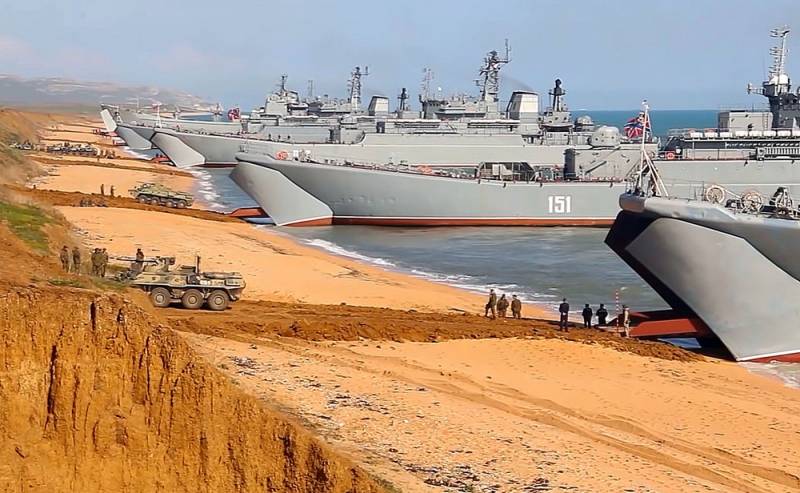 Large landing ships of the Russian navy have taken on board assault groups in Sevastopol, and are currently located in Karkinitsky Bay, opposite the Ukrainian city of Skadovsk (Kherson region). According to the Ukrainian mass media, ships with painted over numbers approached the country's maritime borders.
According to the source, the loading of the ships of the IMF of the Russian Federation was carried out very quickly - all work was completed within 10 hours.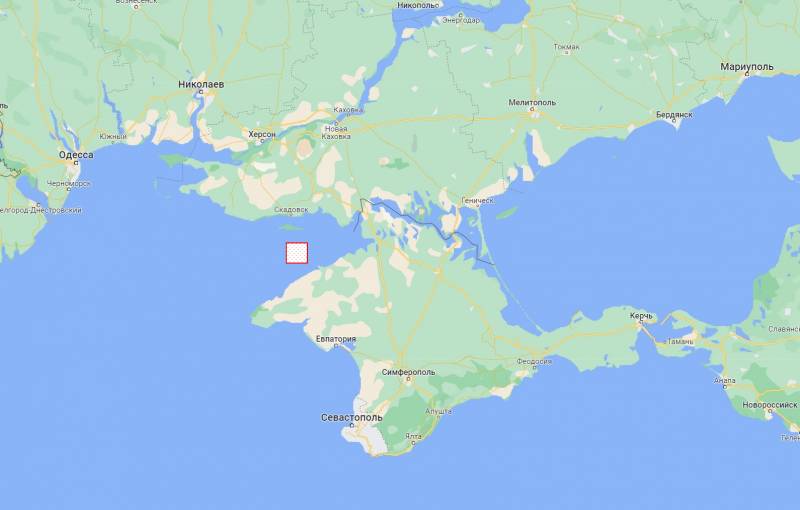 Earlier, the Ukrainian media sounded the alarm that six large landing ships of the Black Sea Fleet, together with the ships of the Baltic Fleet, were conducting exercises near the northwestern part of the Crimean peninsula. A missile boat, a minesweeper, three rescue and tugboats and a coast guard corvette of the Federal Security Service of the Russian Federation also take part in the maneuvers.
Recall, February 20 in the waters of the Sea of ​​Azov
went
squadron of the Russian Navy consisting of three large landing ships, anti-submarine and missile ships of small displacement, as well as several boats. Nothing is known about their whereabouts at the moment.
February 18 Western intelligence
recorded
the moment of loading Russian landing ships in the Novoozernoye camp in the west of Crimea.