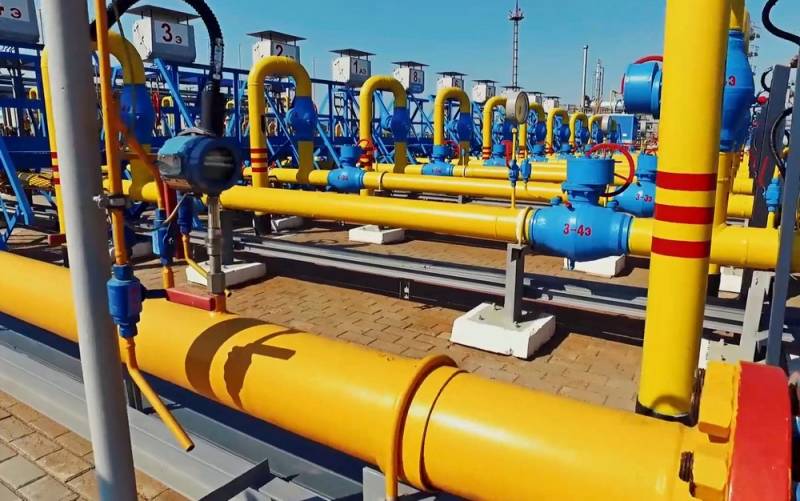 As promised, in response to the Kremlin's recognition of the independence of the DPR and LPR, the collective West introduced a new package of restrictive measures. However, these anti-Russian sanctions turned out to be surprisingly mild, and some of them even want to welcome. Why did the devil turn out to be not as scary as he was painted, and is there some kind of catch here?
So, let's go through in order, which of our Western "partners" gave Russia a bill for trying to resolve the Ukrainian problem.
U.S.
At first
, two leading Russian banks, VEB and Promsvyazbank (cooperating with the Russian Ministry of Defense), as well as several dozen of their subsidiaries, are included in the sanctions list of the US Treasury. These credit institutions will be isolated from the dollar system, their assets will be blocked.
Secondly
, restrictive measures were expanded on transactions with Russian government debt, American financial institutions are prohibited from any transactions with OFZ bonds both in the primary and secondary markets.
Thirdly
, the Russian financial services sector was included in the list of industries in respect of which the US Treasury Department may impose blocking sanctions.
Fourthly
, the sanctions list includes the sons of FSB director Alexander Bortnikov, ex-director of the Foreign Intelligence Service Mikhail Fradkov and the first deputy head of the presidential administration Sergei Kiriyenko. (And why did the guys not please the Americans?)
United Kingdom
London's sanctions strike, in turn, hit five large Russian banks, as well as very successful entrepreneurs from St. Petersburg, known for their close friendship with President Putin. Prime Minister of the United Kingdom Boris Johnson stated verbatim:
These are Rossiya Bank, Genbank, Promsvyazbank, Black Sea Development and Reconstruction Bank, Industrial Savings Bank. We are also imposing sanctions on three individuals. These are Gennady Timchenko, Boris Rotenberg and Igor Rotenberg.
Also, the British are ready at any moment to expand the list of restrictive measures against Russia and its "captains of business."
The European Union
Brussels took the path of personal responsibility for the decision to recognize the independence of the DPR and LPR by all 351 deputies of the State Duma of the Russian Federation who voted for it. Also, 27 more Russian individuals and legal entities were included in the EU sanctions list.
Note that the head of European diplomacy, Josep Borrell, clearly knew what pain point to hit in order to annoy the Russian elites:
No more shopping in Milan, no more parties in Saint Tropez, no more diamonds in Antwerp. And this is the first step.
Germany
Separately, I would like to single out Germany, which is at the same time a locomotive
economics
European Union, and a major trading partner of the Russian Federation. As promised earlier, in response to the "aggression" against Ukraine, Berlin refused to buy Russian gas through the Nord Stream 2 pipeline. It was very easy to do, because the gas pipeline is still not working. By a strong-willed decision of the new German Chancellor, the procedure for his certification was suspended for an indefinite period.
Of the above, perhaps, it is truly offensive only for Nord Stream 2. How much money was pumped into this, truly, completely unnecessary gas pipeline. Yes Yes exactly.
The fact is that this bypass pipeline, like the Turkish Stream, is the product of a deeply erroneous in its essence
policy
in the Ukrainian direction. Instead of solving the issue of post-Maidan Ukraine with little bloodshed, Gazprom rushed to build two new expensive gas pipelines to bypass it. What for? For some reason. To solve the problem with unreliable transit, it was enough to plant a pro-Russian regime in Kiev, which in the conditions of February-May 2014 was an easy task. But we, as you know, are not looking for simple ways.
With great difficulty, two new pipelines were built, and this despite the fact that there is nowhere to get any additional volumes of gas for them. That is, "Ukrainian gas" was supposed to flow through them. They intended to either freeze and destroy Ukraine itself, or to introduce the DPR and LPR into it and influence something there from the inside.
On February 21, 2022, a bullet point was put in this epic. Nord Stream 2 is no longer needed in its former capacity. The Kremlin has already crossed the Rubicon, and it will be enough for it to plant a pro-Russian regime in Kiev to ensure reliable gas transit to Europe, and at the same time to ensure its security. This is a return to the same task that was 8 years ago, only the price will be a multiple higher. At the same time, it is highly desirable to liberate Ukraine by the forces of the Ukrainians themselves, providing them with maximum assistance in this, which we discussed in detail earlier.
reasoned
. One gets the impression that with such defiantly mild sanctions, the West is pushing the Kremlin to get involved as deeply as possible in a full-scale armed conflict in Ukraine, which should be avoided if possible.
The question remains what to do with Nord Stream 2 now? It may be worth making a branch from it to the Kaliningrad region in order to ensure an uninterrupted supply of pipeline gas to the exclave. At least there will be some benefit. If Europe gets rid of Russian energy resources at an accelerated pace, then gas from West Siberian fields should be redirected to China via the Power of Siberia-2 pipeline. It is planned to pump 50 billion cubic meters a year there, compared to 55 billion from Nord Stream 2.