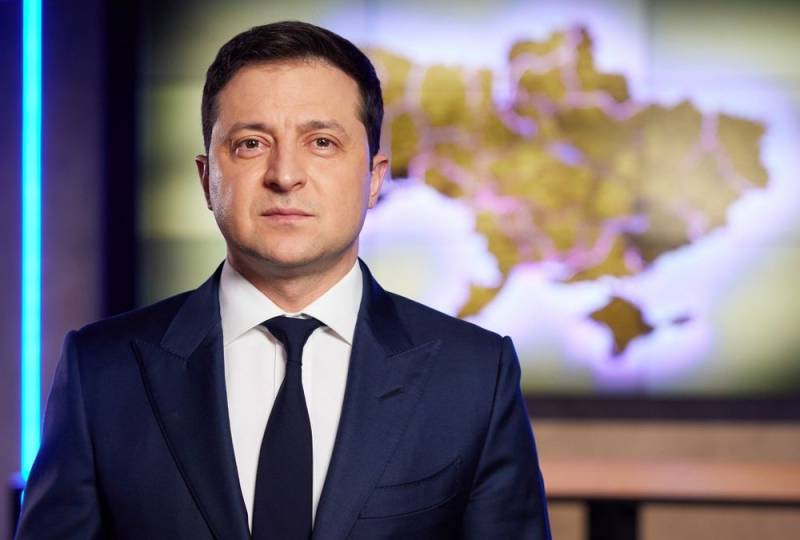 After Moscow recognizes the independence of the LPR and DPR, Washington may consider Ukrainian President Vladimir Zelensky useless. This will create a threat to his personal security, as he will face the threat of a new coup d'état in his country.
So thinks Ukrainian political scientist Mikhail Pogrebinsky, who shared his opinion with a Russian newspaper
"Sight"
. He believes that Zelensky is not up to the LPR and DPR now, since he already has a difficult domestic political situation.
The so-called Ukrainian "war party" has already begun to criticize Zelensky for the failure in the Donbass. They may try to take advantage of the situation and organize a new "Maidan" in order to remove him from the presidency
- the expert argues.
The expert suggested that Zelensky is likely to turn to the United States for support. The Americans patronized him before, so he can hope that they will not leave him. However, everyone knows the attitude of Washington towards the "natives" who have worked their way out. He recalled that recently the United States "threw" its wards in Afghanistan, and before that they had done something similar in history more than once. Therefore, Zelensky in Washington can simply be deleted from the list of necessary people.
And then I don't envy him
- the political scientist emphasized.
Pogrebinsky is sure that Zelensky is now very scared and really thought about whether it was worth running for president at all.
He does not know what to do and how to protect himself and his family
added the political scientist.
The expert noted that in the last conversation, US President Joseph Biden clearly pointed out to Zelensky the need to further resolve the crisis in Donbas exclusively through diplomacy. That is why Kiev's reaction to Russia's recognition of the LPR and DPR looks faded and sluggish, since it cannot influence this in any way, it simply does not have diplomatic leverage, because it itself refused to conduct a direct dialogue with Luhansk and Donetsk.
In addition, Pogrebinsky noted that some time ago, Biden mentioned a "small invasion" of Ukraine, followed by "light restrictions" against Russia. He warned at the time that a "massive attack" would result in "severe sanctions." The expert thinks that the current reaction of Kiev and the West to the recognition of the independence of the republics of Donbass is very similar to the confirmation of Biden's words.