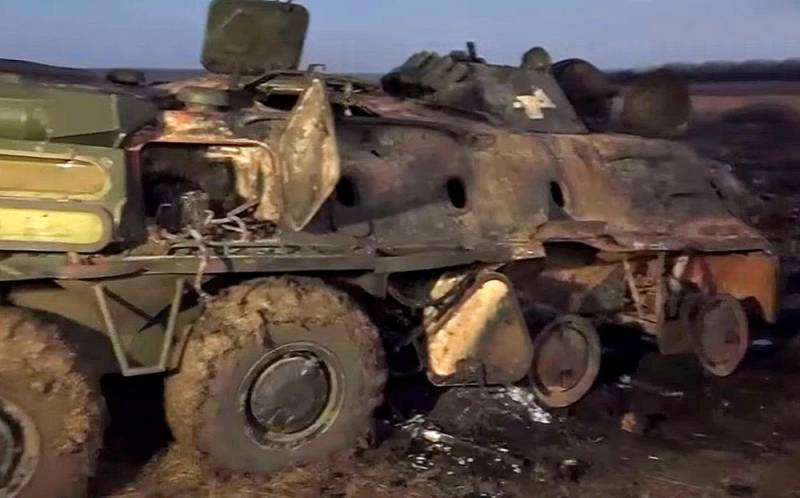 February 21 People's Militia of the DPR
reported
about breaking through the defense of the militia by two enemy DRGs near Novoazovsk. Ukrainian saboteurs, supported by a pair of armored personnel carriers, entered the rear of the militia and began to quickly move towards the border with Russia.
Monitoring resources monitoring the situation suggested that Ukrainian security forces invaded Russian territory between the village of Kuznetsy in the DPR and the village of Shcherbakovo, Neklinovsky district, Rostov region of the Russian Federation.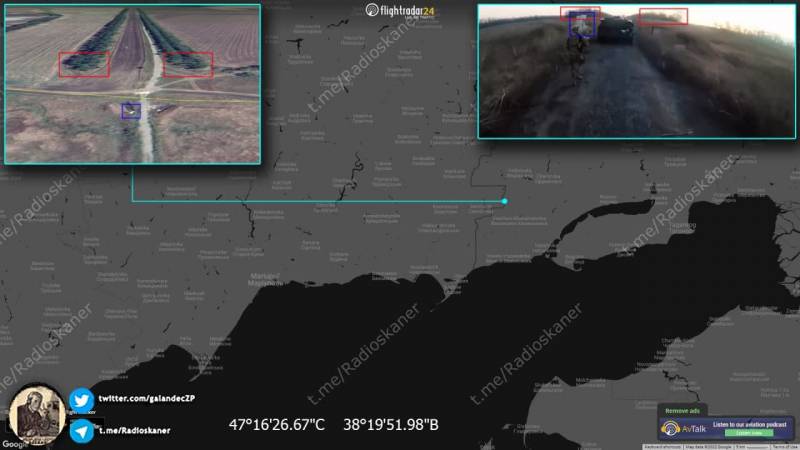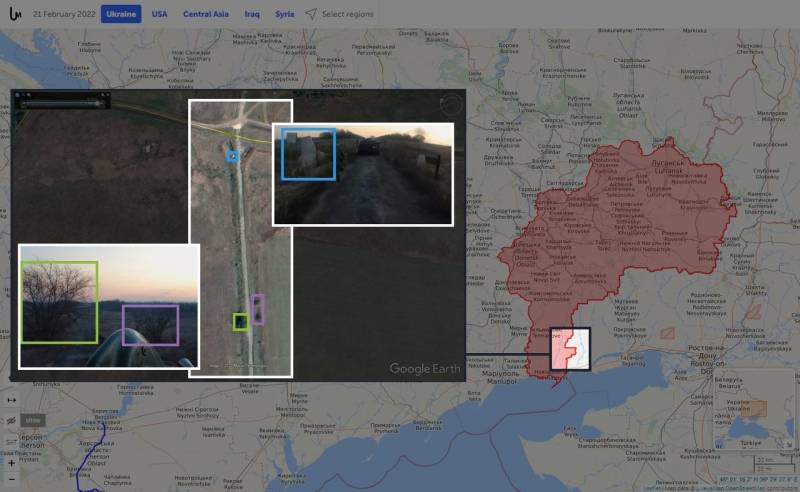 It was here that the border post of the Russian border detachment was located, which was destroyed by a precise hit by Ukrainian ammunition. The footage just shows this object, where at the time of the incident, by a lucky chance, there was no one, since the border guards were busy bypassing the territory, they were just lucky.
After that, the DPR NM informed the public that the two mentioned Ukrainian DRGs had been successfully neutralized. At the same time, a GoPro video of Ukrainian saboteurs made it possible to determine the exact location of their invasion of Russia. In addition, the report of the Russian Channel One from the scene added details.
Note that according to the available data, on this day there were several incursions of the DRG of Ukraine into the territory of Russia. In addition to the above case, the FSB and the Southern Military District of the RF Armed Forces announced
destruction
two Ukrainian DRGs on two infantry fighting vehicles near the village of Mityakinskaya in the Tarasovsky district of the Rostov region of Russia. The saboteurs appeared there from the northern part of the LPR, passing along the neutral zone between the borders from the area of ​​Stanytsia Luganskaya in the territory controlled by Kiev. As a result, infantry fighting vehicles were hit and five Ukrainian servicemen were killed.