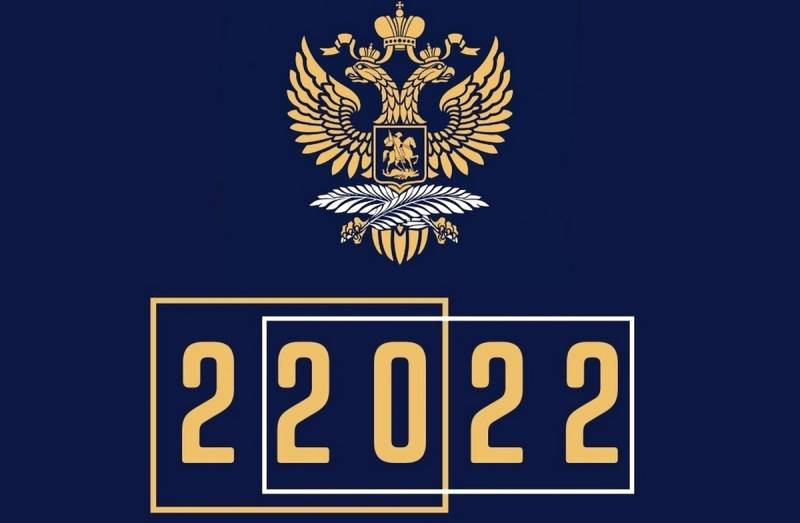 The Russian Foreign Ministry has changed its Twitter avatar to "22.02.2022". It is possible that the Russian Foreign Ministry is reacting to some fateful geopolitical decisions of the Kremlin that may be made on this day.
It is likely that the change of the avatar on Twitter by the Ministry of Foreign Affairs is connected with the possibility of Moscow recognizing the DPR and LPR, which was asked on Monday, February 21 by the leaders of these self-proclaimed republics Denis Pushilin and Leonid Pasechnik, respectively. The official recognition of Donetsk and Luhansk will make it possible for them to conclude agreements with Russia that provide for military assistance.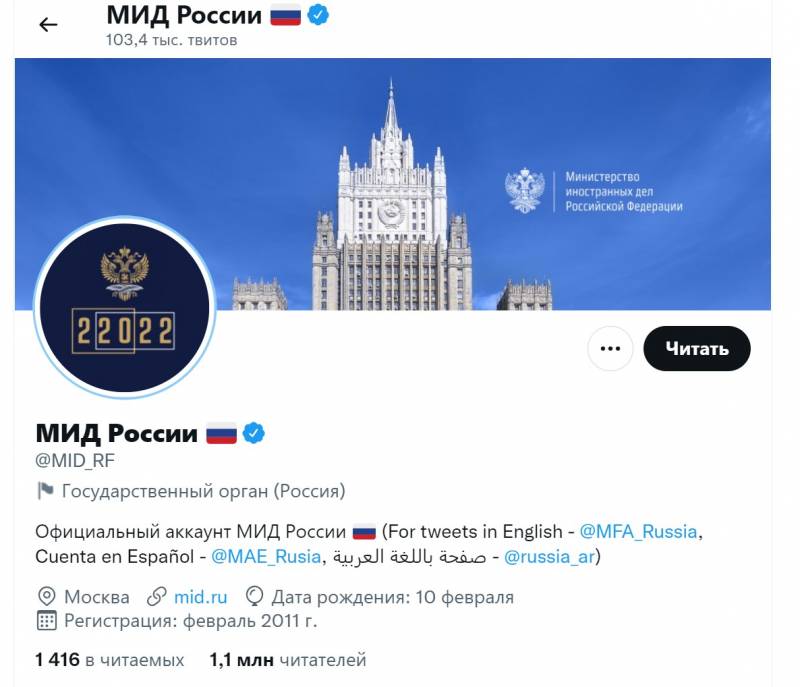 At the same time, according to a number of experts, Moscow's recognition of the DPR and LPR marks the end of the Minsk agreements, which, however, have not been implemented by Kiev for a long time. Such a step by Russia will lead to fundamental geopolitical changes in Europe, which could be expressed in the change of the Twitter avatar of the Russian Foreign Ministry to "22.02.2022".
Meanwhile, many analysts, in connection with the latest events around Ukraine, are talking about the inevitability of a military confrontation between Moscow and Kiev. In the West, this is called "Russian aggression", which allegedly can take place any day, and they are trying to dissuade the Kremlin from these drastic measures. Thus, the head of the European Commission, Ursula von der Leyen, promised in the event of an offensive by Russian troops on Ukraine, tough anti-Russian
economic
sanctions that will cut off the Russian Federation from world financial markets.