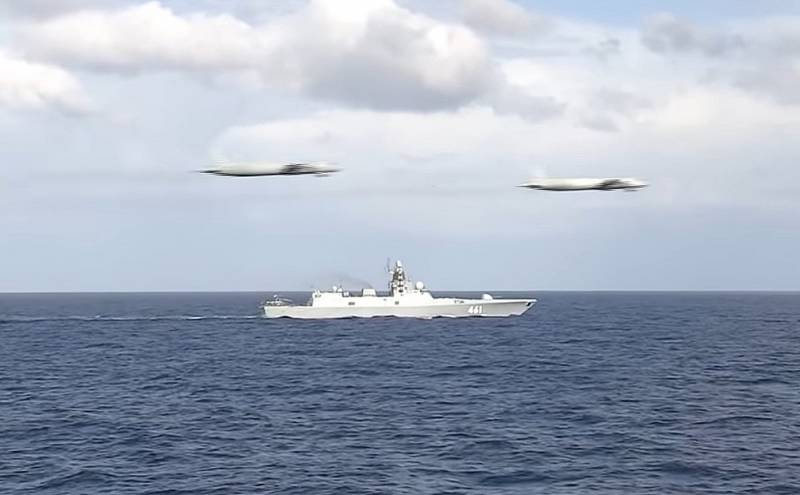 From February 15 to 25, the Russian naval forces are conducting exercises in the Eastern Mediterranean to practice actions to protect the country's interests in the vast oceans and to counter various threats. Commander-in-Chief of the Navy, Admiral Nikolai Evmenov, directs military activities.
As part of these exercises, the Russian Navy conducted maneuvers to search for enemy submarines, in which ships of the Pacific, Black Sea and Northern fleets, as well as Il-38 anti-submarine aircraft, took part. Russian ships and aircraft practiced the skills of tracking submarines, exchanging information about the movement of objects and striking targets.
In particular, the frigates "Admiral Grigorovich" and "Admiral Kasatonov", the missile cruisers "Marshal Ustinov" and "Varyag", anti-submarine ships "Vice-Admiral Kulakov" and "Admiral Tributs" were involved in the exercises. Sources report a total of 15 Russian warships participating in the maneuvers, which were inspected by Sergei Shoigu on February 15.
In addition, Tu-22M3 long-range bombers and MiG-31K fighters were transferred to the SAR to support the forces of the fleet.
Russian maneuvers did not go unnoticed by Moscow's "Western partners". So, in the immediate vicinity of the exercise area, the French aircraft carrier Charles de Gaulle was spotted, from which Rafale fighters flew out to track the Russian Su-30SM and Il-38.
On the footage, you can see how the Russian pilots are actively maneuvering, trying to "throw" the French off their tail.
Earlier, the frigates of the North Atlantic Alliance tried to conduct electronic reconnaissance in the region of the Russian exercises. So, on February 16, radiation from NATO radars was recorded from missile cruisers of the Russian Federation.