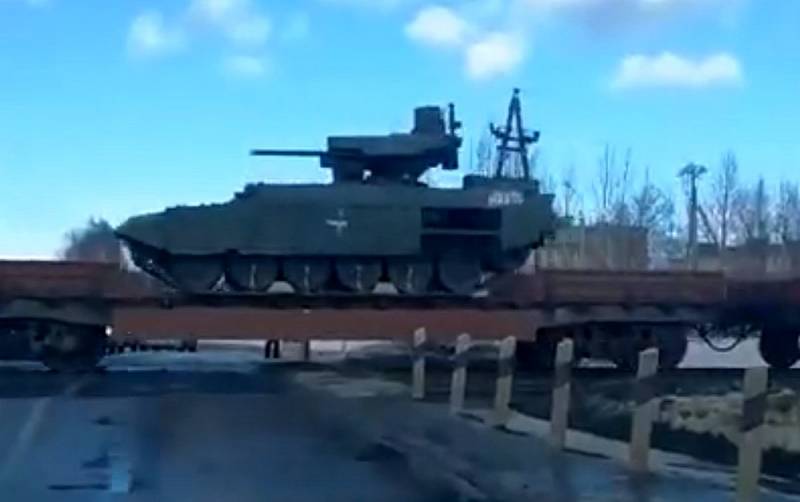 The situation around Ukraine has seriously escalated over the past few days, the authorities of the DPR and LPR declare numerous facts of shelling of the territories of the self-proclaimed republics by the Ukrainian armed forces. In this regard, special attention is drawn to the movements of the Russian military
equipment
near the borders with Ukraine.
Thus, social networks report about the movement towards the western border of the Terminator-2 tank support combat vehicles. The tasks of the BMPT primarily include the fight against enemy manpower armed with anti-tank weapons, which is very important, given the recent deliveries of anti-tank systems by Western countries in the interests of Kiev.
Serial deliveries of "Terminators" to the Russian army began in the middle of last summer. The combat vehicle is armed with two 30mm automatic cannons guided by Ataka anti-tank missiles, as well as a coaxial 7,62mm machine gun.
Meanwhile, the West is talking about the high probability of Russia's "aggression" against Ukraine, which could begin in the coming days. In this case, according to British Prime Minister Boris Johnson, the Kremlin's actions could lead to the largest military conflict in Europe since 1945. In an interview with the BBC, Johnson noted that if such a scenario is realized, not only the inhabitants of Ukraine, but also "young Russians" will suffer during the war.