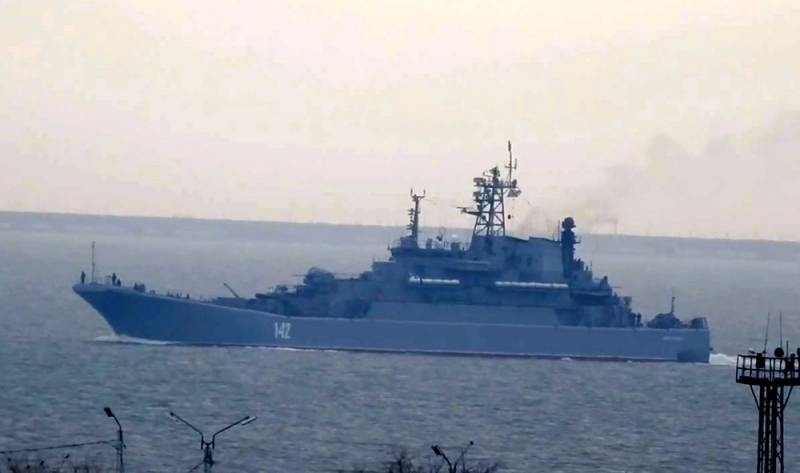 The Russian Ministry of Defense closes most of the waters of the Sea of ​​Azov and the airspace above it for 5 days for exercises. This is reported by monitoring resources that monitor the aviation and maritime situation.
According to the NOTAM notices for aviators and NOTMAR notices for seafarers that have appeared, the closure will last from 00:00 on February 21 to 23:59 on February 26.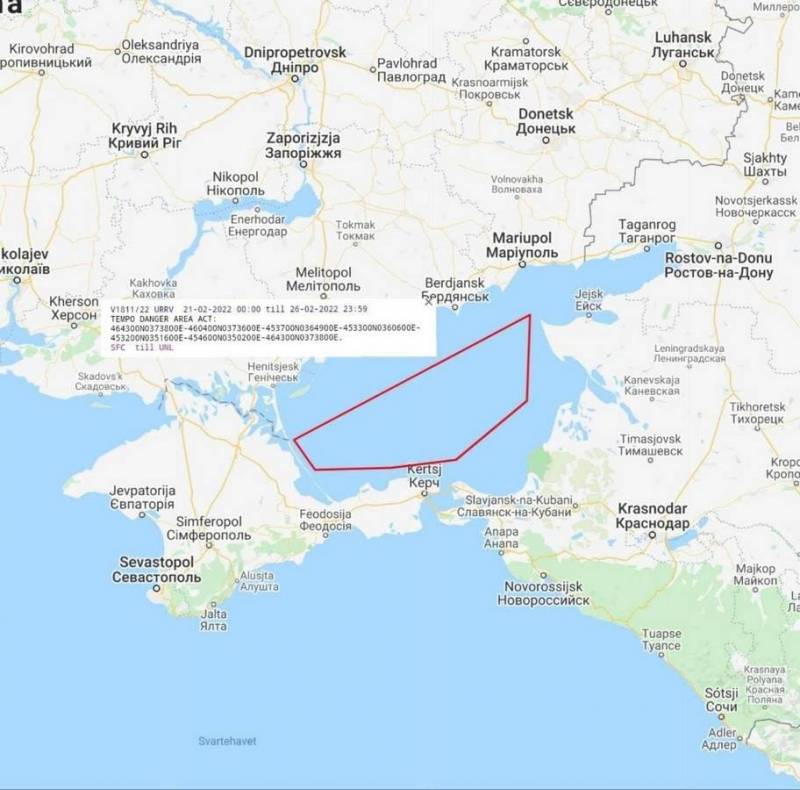 Also, footage appeared on the Web showing how 10 ships and boats of the Black Sea Fleet of the Russian Navy proceeded to the Sea of ​​Azov under the Crimean (Kerch) bridge. The passage of three large landing ships (BDK) "Saratov" (project 1171), "Caesar Kunikov" and "Novocherkassk" (project 775), a small missile ship (RTO) "Naberezhnye Chelny" (project 12411), a small anti-submarine ship (MPK) ) "Povorino" (project 1124M), patrol ship "Pavel Derzhavin" (project 22160) and a group of boats.
Observant netizens have noticed that the BDKs are loaded with something. It should be added that on February 19, large-scale exercises of the strategic deterrence forces took place. They also involved the means of the Black Sea Fleet.
We remind you that on February 10, Russia already closed the waters of the Sea of ​​​​Azov and the sky above it for the exercises on February 13-19. However, later the Russian authorities refused to conduct maneuvers in the Sea of ​​Azov. Perhaps now is the time to carry out the previously postponed combat training activities.