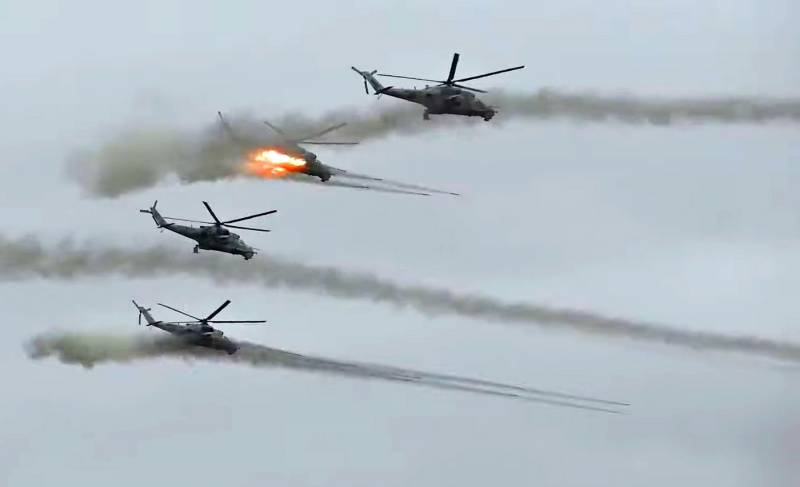 In recent days, events around Ukraine have been developing not just dynamically, but rapidly. According to the Ukrainian-Russian
political
and military expert Yuri Podolyaka, on February 21-22, the climax will come. Moreover, this culmination, most likely, will not mean the mandatory start of the war - he thinks in a slightly different plane. It is after its passage that a variety of scenarios will be possible.
The expert is sure that the situation in Ukraine has heated up to the point where the plans have already been launched and they can no longer be interrupted.
There always comes a moment when a running plan can no longer be stopped. To date, we have already passed the line before which it was still possible to roll back. Moreover, it is obvious that each of the parties has an action plan, with the exception of Ukraine, which continues to play the "local fool"
- says Podolya.
He has no doubt that Moscow has a definite and well-calculated plan, definite plans for Berlin and Paris, which will play one of the most important roles in the impending crisis. Of course, there are plans in Washington and London, which do not hide their interest in Russia's occupation of the territory of Ukraine, after which a broad campaign will be launched to
economic
and military neutralization of the Russian Federation. And its success is in question.
Vladimir Putin will not act as linearly as expected of him in the West. Over the next day or two, some events should take place, after which Moscow, having shown the seriousness of its intentions, will put forward a certain ultimatum. This is the first option. The second is that some of the Western leaders will put forward a proposal, after which Kiev will have a "fork" of decisions: either resolve this conflict peacefully and make very serious concessions, or reject this proposal and get a war
Podolya believes.
By "some events", the expert means, for example, a loud provocation of the Armed Forces of Ukraine in the Donbass, which will result in a belli case, a situation where Russia's military intervention can only be stopped by specific and voluminous proposals from the West, which will not only bring the Kiev authorities to their senses, but also will at least partially satisfy the Kremlin's demands for security guarantees.
Podolyaka is sure that there is practically no time left to resolve the conflict peacefully. If this is not achieved in the next 1-2 days, the Kremlin will be forced to move to the next step in its plan.