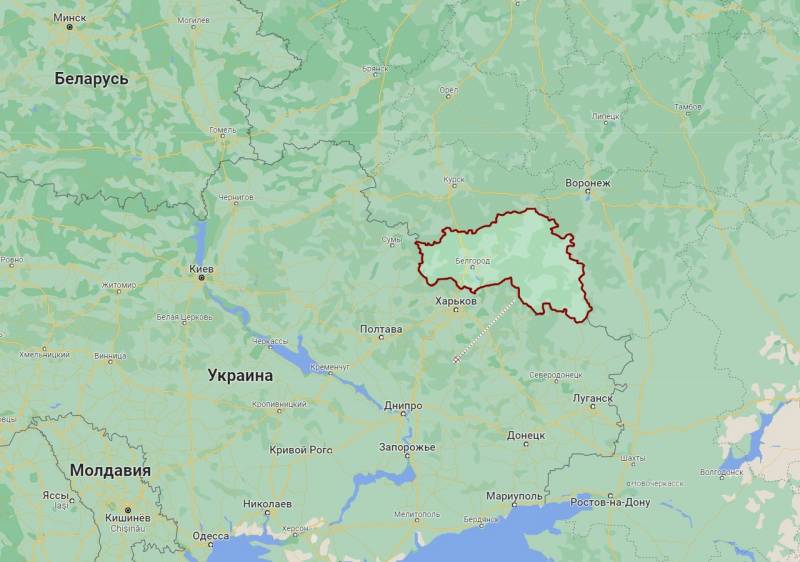 Against the backdrop of the ongoing hysteria about the "inevitable Russian attack on Ukrainian soil", attentive users of social networks have noticed that in recent weeks there has been the highest concentration of units of the RF Armed Forces in the Belgorod region of Russia. Moreover, on the frames of numerous videos, eyewitnesses recorded the presence in this region of some of the best weapons systems: T-72B3 and T-90A tanks, OTRK of the Iskander family, cannon and rocket artillery, and other
equipment
.
Commentators were surprised that such a concentration of forces and means is observed in this area. At the same time, they note that a powerful formation of the Russian army is being formed in this direction.
Unlike the Voronezh and Rostov regions, for which the Donbass is a priority, the Belgorod region is by no means Donetsk and Lugansk, but much to the north, it is the direction to Kharkov. In further discussions, users suggested that the group in the Belgorod region, literally hanging over the Donbass, is designed to cool the ardor of the Ukrainian leadership, which wants to urgently "de-occupy" the DPR and LPR.
Currently, the Armed Forces of Ukraine have concentrated more than 50% of their forces and assets near the demarcation line in Donbas, and reinforcements continue to arrive. However, in the event of an offensive by the Armed Forces of Ukraine in the Donbass, the Ukrainian army may fall into a colossal "cauldron", this is exactly what is happening in the Belgorod region hints at. Moscow is trying to keep Kiev from a frankly insane step and save tens of thousands of lives.