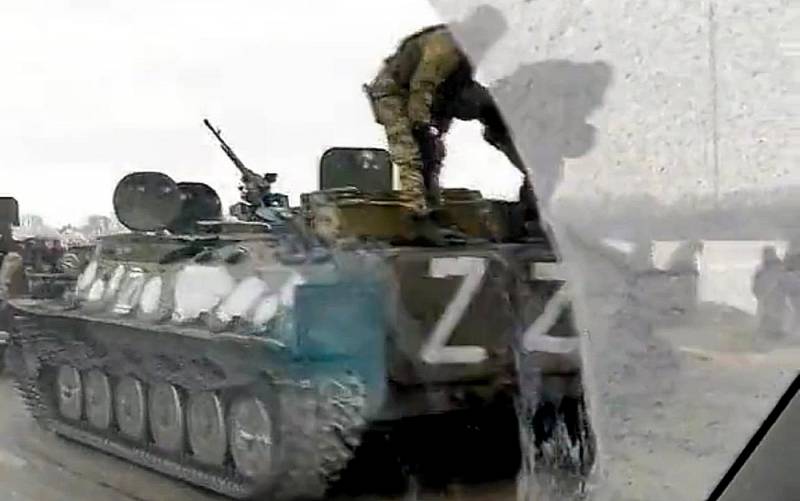 Social media users have noticed that in the past few days, against the backdrop of the ongoing hysteria around Russia's "invasion" of Ukraine, a lot of videos have appeared on the Web showing
technique
Armed Forces of the Russian Federation with the identification mark Z in the square. This caused a discussion, because all this equipment was seen in the Kursk and Belgorod regions, just 10-40 km from the Ukrainian border.
Attentive observers noticed that the aforementioned Z sign in a square on the technique was applied not with a stencil, but in haste. Moreover, the most diverse equipment, numbering in the hundreds of units, got into the shots: tanks, infantry fighting vehicles, armored personnel carriers, MT-LB, self-propelled guns, heavy flamethrower systems and MLRS, self-propelled mine-clearing rocket launchers, fuel trucks and supply vehicles.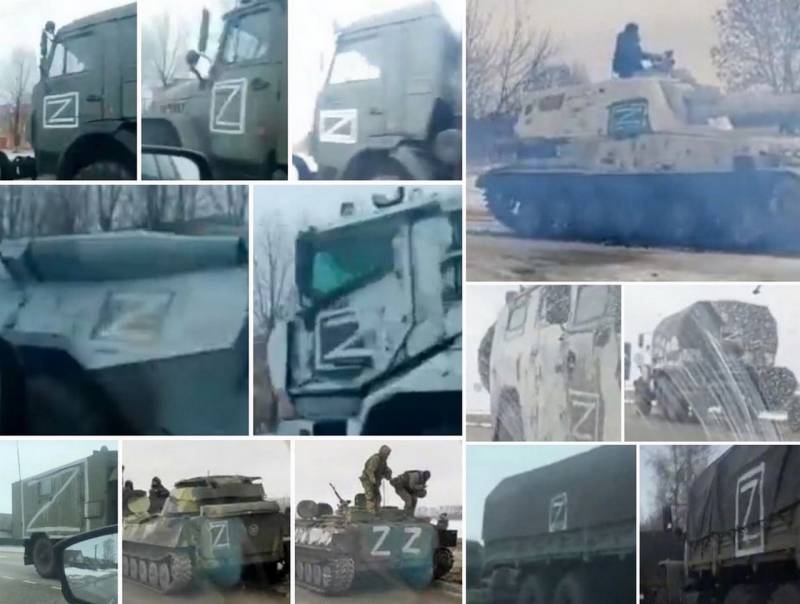 Commentators began to wonder what this marking means. Some users admitted that fluorescent paint was applied to the equipment so that helicopters would not accidentally hit their own at night. Some very exotic assumptions were also made.
Filming, part 2 World War Z, very interesting scenario
Vitaliy Russ remarked with grim comicality.
This is Zelensky greetings from us!
Ruslan Valiev is sure.
Zeta is one of the sons of the god of the North Wind in Greek mythology.
others have noticed. Recall that the "Northern Wind" in Donbass was called the aid that arrived in time from Russia in August 2014.
Also in the comments appear options "Zorro", "Green men", "West", "Zrada".