Moscow began to threaten Copenhagen, warning it of serious consequences in the event of the deployment of American troops on the island of Bornholm in the Baltic Sea. In a sharp diplomatic struggle, Russia and Denmark have already managed to exchange notes on this issue, writes the Polish edition wiadomosci.wp.pl.
The publication notes that in early February, Copenhagen and Washington reported that they had begun working on a new defense agreement, which could lead to the appearance of US troops on Danish territory in the future. At the same time, Russia opposes this, it objects and expresses concern, referring to a 1946 document that makes this impossible.
In support of its position, the Russian embassy in Copenhagen presented a note dated 1946 on the transfer of the Bornholm island by the USSR to Denmark. The document expressly forbids the Danes to allow troops of other states there. This is the official correspondence between Vyacheslav Molotov, then head of the USSR Foreign Ministry, and Danish diplomat Thomas Dössing. She proves that Copenhagen agreed to this condition.
The exchange of these documents constitutes an agreement. Expiry date not specified. According to international law, this means that the agreement is indefinite and remains in force.
indicated in the statement of the Russian diplomatic mission.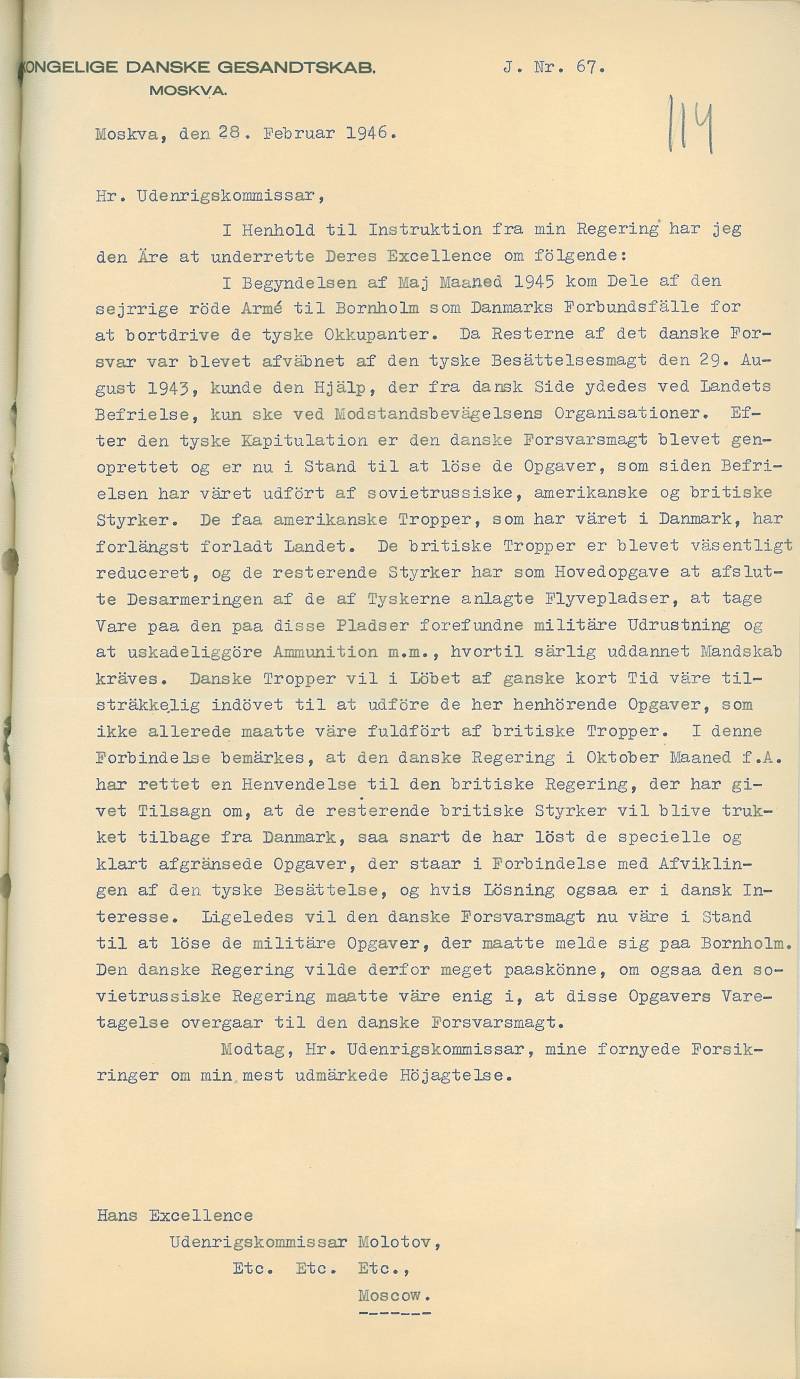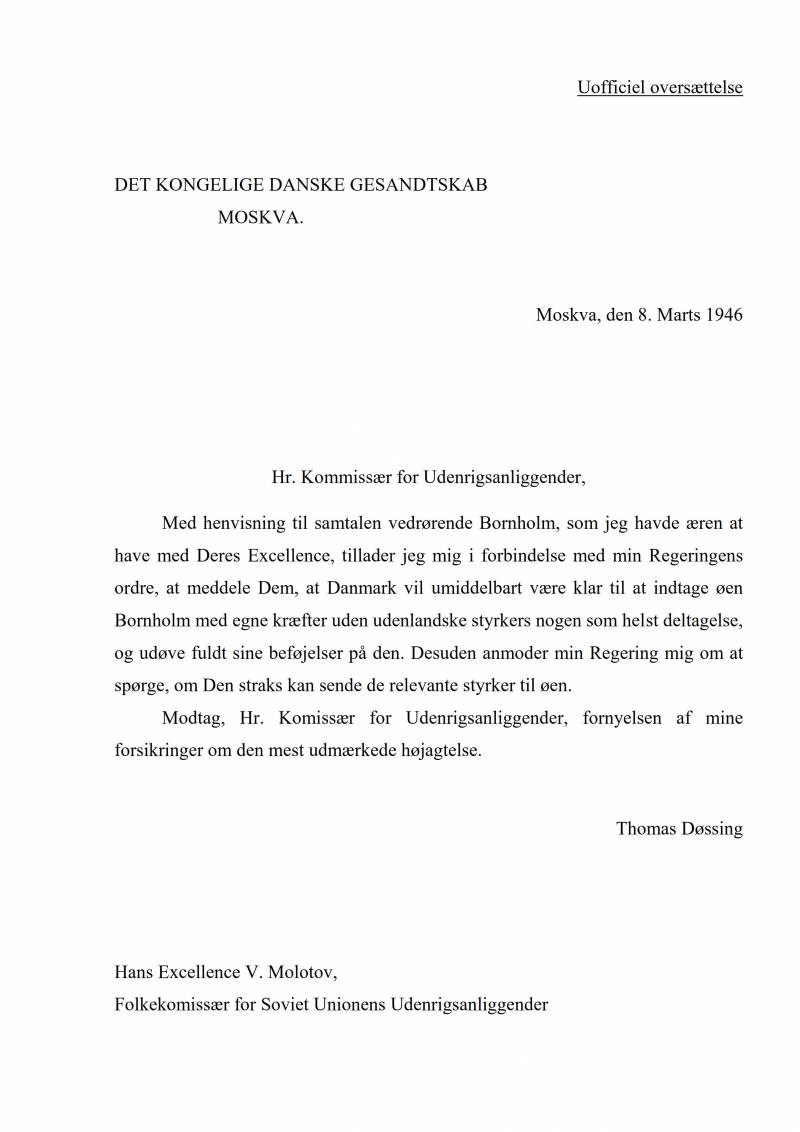 Danish experts question Moscow's version and believe that Copenhagen made no commitments. Therefore, there are no legal obstacles to the possible deployment of foreign troops on the island. The discussion sparked a heated debate. However, Russian diplomats insist that they are right, since the Russian Federation is the successor to the USSR.
If Copenhagen allows such a move - if foreign troops are allowed to appear on Bornholm - Moscow will have to think about the consequences for relations between Russia and Denmark.
Russian Ambassador to Copenhagen Vladimir Barbin said in an interview with the Danish newspaper Berlingske.
In response, Danish Foreign Minister Jeppe Kofod said that it was Copenhagen that would resolve any issues on the territory of Denmark, and not Russia, the Polish press summed up.
We remind you that the Nord Stream and Nord Stream 2 gas pipelines pass near Bornholm Island. At the same time, the Americans do not hide their interest in these pipelines, through which gas from Russia should be transported to Germany. Copenhagen could not resist Berlin on the issue of laying pipelines within the European Union. However, now, as part of NATO, it is taking the lead in strengthening US activities in Europe amid hysteria about Russia's "inevitable invasion" of Ukraine.