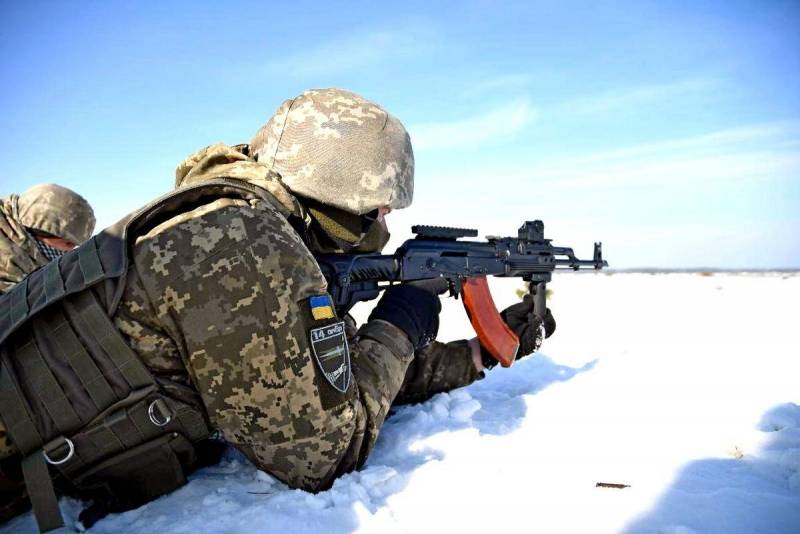 The situation on the demarcation line in Donbas continues to be tense. The Armed Forces of Ukraine are transferring additional forces and means to the region, consolidating the positions of troops.
According to data collected by undercover intelligence, employees of the People's Militia of the DPR managed to reveal the plans of the Ukrainian command. A detailed diagram of the offensive operation planned by the Ukrainian troops against the DPR and LPR was displayed on a topographic map and presented to the public. On February 19, Russian journalist Vladimir Solovyov informed about this on his Twitter account.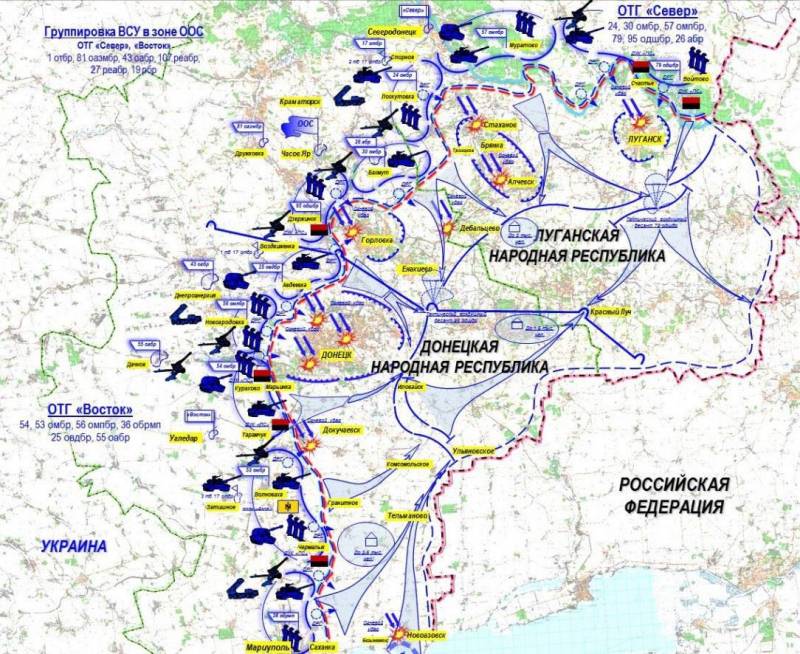 It should be noted that no one in the headquarters of the Joint Forces Operation or the General Staff of Ukraine "got it" for a map-scheme. What is displayed is a collection of information received by the intelligence of the DPR and applied to it. This is how they see the offensive of the Armed Forces of Ukraine from Donetsk.
As for the questions about the advisability of publishing this information, because it is easier to meet the enemy on the intended and prepared sector of the front, there is also a logical explanation. The publication of revealed intentions shows that the DNR and LNR are not going to attack anyone. In addition, this should force the APU to start regrouping. 150 thousand Ukrainian military and hundreds of units of various
equipment
must set in motion, since it is pointless to advance where they are already expected.
This will enable diplomats to negotiate, which could last several weeks. Approximately this is exactly how long it takes to regroup on a front of 250 km. During this time, the LPR and DPR will also complete mobilization in order to better prepare for a possible large-scale attack by the Armed Forces of Ukraine if the negotiations end in vain.