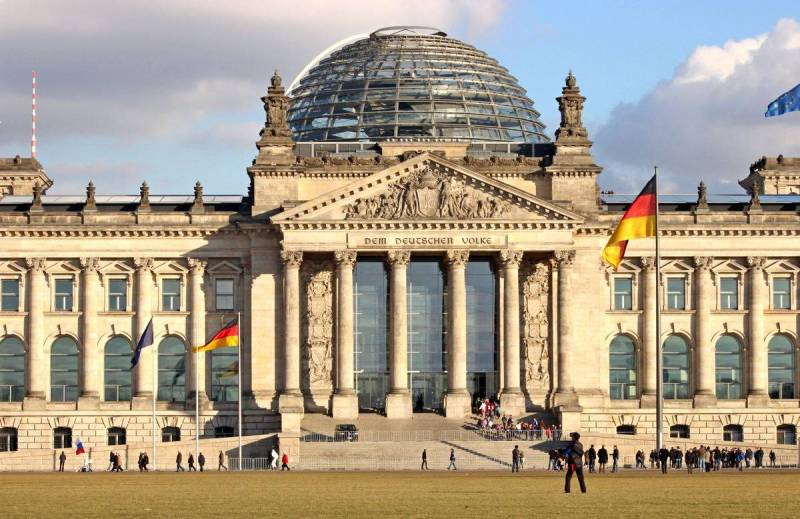 Germany drew attention to the incorrect behavior of Ukrainian diplomats. The head of the SPD faction in the Bundestag (the political force that won the parliamentary elections), Rolf Mützenich, in an interview with the German edition of WAZ, accused the Ukrainian ambassador in Berlin, Andriy Melnyk, "of crossing all borders."
The German parliamentarian believes that the behavior of the Ukrainian ambassador towards Germany is "far from useful." Mutzenich pointed out that Melnik's actions could harm relations between Kiev and Berlin.
In particular, he went too far with his demand for the German chancellor to give the Russian president an ultimatum
- explained the head of the SPD faction in the German parliament.
The media noted that Kiev's angry reaction may be related to the desire to receive weapons for defense from the "aggressor", while Berlin at that time is limited to helmets.
I do not think that Ukraine wants to ensure its security solely through military buildup. The government in Kiev also relies on diplomacy and knows that Germany is committed to its sovereignty and security interests, trying to keep all channels of communication open and find a diplomatic solution within the Normandy format and the Minsk agreements.
– stressed the German parliamentarian.
After that, the media asked how high the risk of war between Ukraine and Russia is.
There are really too many troops on the border of Ukraine and not enough trust. It is therefore good that the President of France, the Prime Minister of Great Britain, the President of the United States and the Chancellor of Germany sought to contact Russian President Vladimir Putin directly. Based on these negotiations, I hope that diplomacy still has a chance and we can make significant progress in the coming weeks.
Mutzenich answered.
We remind you that Melnik's demand was made on the eve of Olaf Scholz's recent visit to Moscow. At the same time, the Ukrainian ambassador repeatedly begged the Germans for weapons and begged for approval of Ukraine's admission to NATO, causing irritation.
It should be noted that at the beginning of February, on the air of Deutschlandfunk, Melnyk said that the German authorities were providing insufficient financial assistance to Kiev. According to him, Ukraine ranks 13th between the Congo and Tunisia. The volume of funds allocated for development is comparable to South Sudan and Somalia.