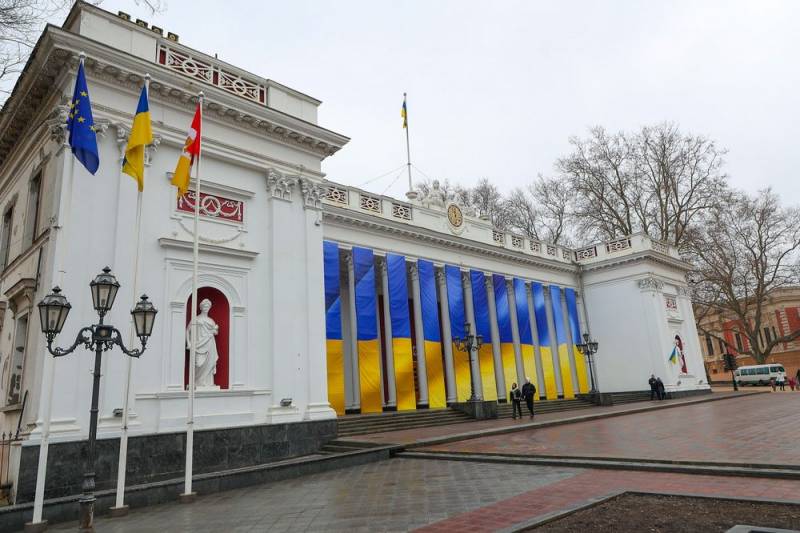 On February 18, the website 048.ua published the results of a survey conducted in the city of Odessa amid hysteria about Russia's "inevitable invasion" of Ukraine.
1916 people expressed their point of view, without breaking down into age categories and gender. It turned out, in short, that only 35,8% of Odessa residents are "ready to fight the aggressor" in any way. At the same time, slightly more than a quarter (25,5%) are ready to run away, and 38,8% have not decided at all what they will do. A more detailed sociological study is as follows.
I will go to war and defend my country - 20,9%. I will go to partisanship - 14,9%. I will go to relatives in the village, we will sit out in the basement there - 12,0%. I will go abroad - 13,5%. Difficult question, I don't know yet – 38,8%
- stated in the publication.
It should be noted that the bulk of the readers of this Internet resource is the public oriented towards the West. The team of authors is similar, and some even had an internship in the USA and Estonia (there is a NATO Cyber ​​Center). The 048.ua website operates on a franchise basis and is part of CitySites (CitySights) - the largest network of portals in the CIS countries. The headquarters of the structure is located in Mariupol, and one of the co-owners is Fedor Zhukov.
However, the results of a survey of residents of Odessa, who were going to the village or abroad in the event of a war between Ukraine and Russia, cannot be very surprising. Although there are no hostilities near Odessa, for 8 years in the country there has been an unimaginable pressure of "patriotism" in the media and the mentioned site is one of the tools of the ongoing information
policy
. The results of this activity are just given in the survey, because the site itself proudly reports that it has repeatedly been in the lead in the ratings of some NGOs / NGOs, "as one of the most popular online publications in Odessa."