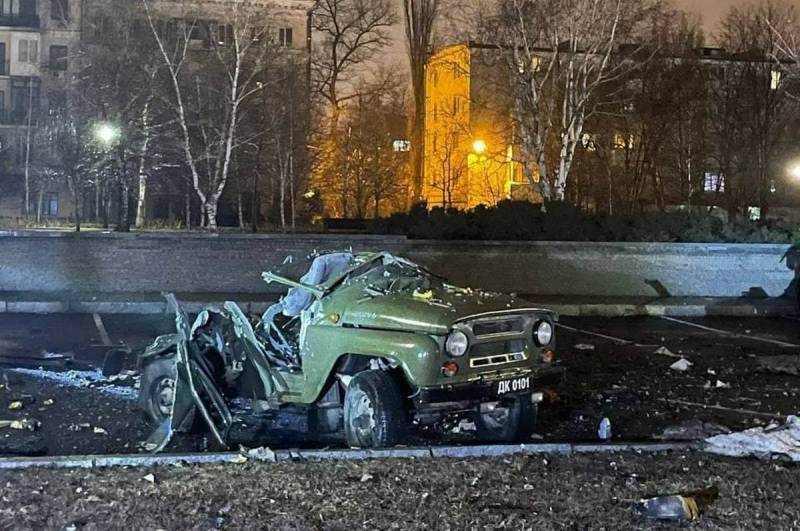 A powerful explosion thundered a few tens of meters from the building of the Government of the DPR. The reporters who arrived at the scene saw a wrecked UAZ SUV. As it turned out, the car belongs to the head of the People's Militia of the DPR, Major General Denis Sinenkov. The military himself confirmed this information. He didn't get hurt.
Obviously, there was an attempt on the life of a high-ranking military DNR. There can be no doubt about the involvement of the Security Service of Ukraine in this. At the moment, the special services of the republic are checking other leadership vehicles for the presence of planted explosives.
Tonight in the DNR and LNR
began
mass evacuation of the civilian population to Russia. The heads of the republics warn that in the near future Kiev will give the order to attack the Donbass.